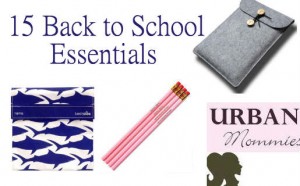 I'm one of those parents that can't stand the end of summer.  The thought of school lunches and early wake-ups makes me want to cry.  Even the notion of some alone time while the kids are in school doesn't make me want to celebrate.  But back to school shopping?  Now you're talking.  I love the new beginnings – a change to streamline routines and try to finally nail the healthy littler-less lunch.  We can always dream.  Here are our 15 back to school essentials for this year.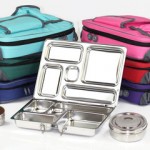 1.  Reminiscent of old-school TV dinner trays or modern Bento boxes, the PlanetBox ensures food doesn't get all mixed up and helps you include healthier options for the pickiest eater.  The magnets add a personal flair.  Also available at Pottery Barn Kids with personalized carry bags.
2.  Microwave, dishwasher safe and waterproof.  Music to a parents' ears!  Not having to raid the lost and found box at school every week?  Even better.  I just ordered Mabels Labels' Ultimate Back to School Pack. The kids got to choose their own personal designs and even prompted them to clean out their closet.
3.  Sanrio.  It's all about Sanrio.  I just got 2 new Sigg Hello Kitty water bottles.  Always BPA-free, these designs also allow you to write a note to your kids in the thought bubble.  My preference is to have the kids write a note to me, as I won't give these bottles up.  Sorry, boys.