It seemed like flying over the beautiful islands between Vancouver and Victoria on a fabulously sunny spring day would be the thing that really launched this adventure on a high note—that is, until I saw a tiny deer grazing on the grass of a residential home in Oak Bay. Even though I was here to test drive a vehicle, I had a hunch that this journey had a little magic in it's back pocket, but the big surprise was that the cool activities I was scheduled for at the spectacular resort I would be visiting, totally did not overshadow the experience of driving the new 2016 Chevy Malibu.
Lifestyle journalists are often invited to test vehicles, while exploring an area and checking out what it has to offer. So, in Victoria on this hot spring day, I drove the new Chevrolet Malibu from the jaw-dropping Oak Bay Beach Hotel to Butchart Gardens, and also ziplined for the first time at Adrena LINE Zipline Adventures. Despite the fun—and it was FUN—what truly stood out for me was the hot red car I drove.
Here's the scoop on the things that really got me going about the new Chevy Malibu:
1. 4g LTE wifi. I may have to pull over every 30 minutes to check my social feeds….
2. Wireless charging pad with phone cooling. Chevrolet fixed the need for tangled cords and hot phones. (Can you do this in my house please?) The front seat area and console was also beautiful, with plenty of room for my purse, coffee and devices.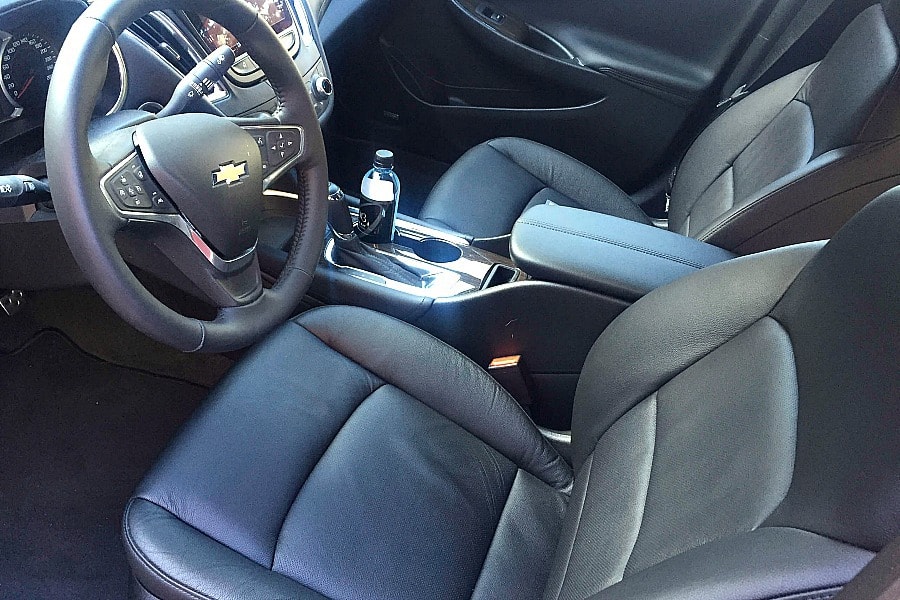 3. The groundbreaking safety technology includes (9 of the new features are Malibu firsts): low speed collision avoidance breaking, parking assist, front pedestrian alert and lane keep assist (it's better than lane departure warning because it applies torque to the wheel to swerve back into the centre of the lane.)

4. Teen Driver. Get ready to scream for joy because this feature BLEW MY MIND. Because teens are considered the least safe drivers, this car allows you to enable 'teen driver mode', which sets an audio/visual maximum speed for the vehicle, disables all audio until seat belts are securely fastened, sets an audio volume limit and activates a 'report card' that parents can view at any time. I will be demanding that my husband gets this feature so that I can review HIS report card! Your teen (or husband) has a special key fob that enables teen driver mode when they use their key. Brilliant.

5. Apple CarPlay / Android Auto. Not only did my phone sync instantaneously so that I could talk to the car and ask it to call people in my address book, but I could use the Remote Link app on my smartphone to remote lock and start the car (or sound an alarm for the 20 dozen times a year I can't remember where I've parked.) Here's an image of the easy touch screen playing a favourite song from Wicked. My love of broadway doesn't pause for car trips!
If you are curious about price, it's shockingly low. It drives (and looks) like cars in 20% higher ranges (There are 4 new vehicles being released this year and despite complete overhauls, Chevrolet has actually lowered prices). I know. Whaa?
In addition, the new 2017 Chevy Malibu comes with:

– 5 years on star diagnostics free with purchase
– 5 years on star remote link. Start or lock car
– Onstar. 6 months free: emergency-auto crash response, red emergency button, crisis assist, roadside assistance. Security: remote ignition block if vehicle stolen. Send me text. Navigation: the human touch. Built in or turn by turn. Diagnostics: reports, alerts, dealer maintenance notifications.

Oh, I failed to mention that the back seat is bigger than before. Hmmm. Unfortunately there's no Teen Driver mode that monitors back seat activity…
In the coming days I will share more on this glorious vehicle, and how it made my trip around western Vancouver Island an absolute dream.
Related: