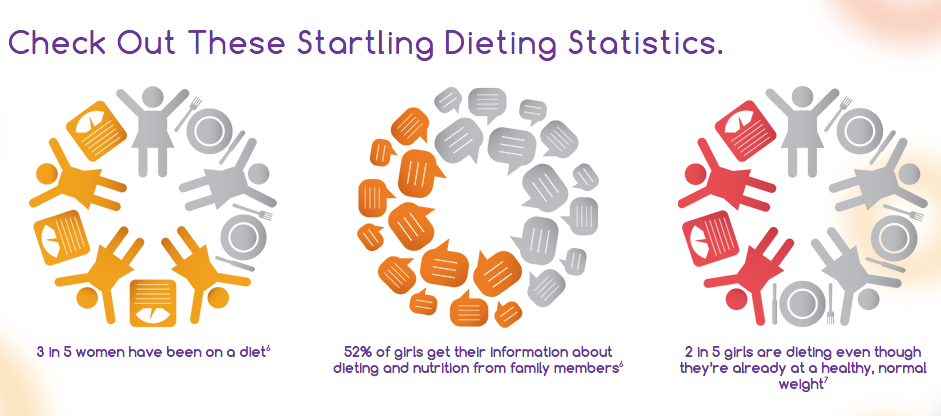 I had very different teenage years than most. I never rebelled, I was an exchange student at 16 and lived in Germany for a year, and I didn't diet. It wasn't that I liked my body, but I was so wrapped up in the performing arts and dance classes that I guess I never thought about eating less because I was able to exercise excessively. I was one of the few. Check out the startling statistics above. Think of how much healthier and happier we would be if we threw away fads and crash diets and simply adopted a habit of healthy living. Think of what incredible role models we would be for our children. I am guilty of tugging at my clothes and holding my breath for photos. No more. I vow to give myself more respect and also to model better behaviour for my children. Wouldn't it be great if we replaced the 'fashion model' goal with the 'positive role model' one? UrbanMommies had the honour of chatting with Silken Laumann about a world without dieting and I was completely inspired by her wisdom.
Silken is best known for her amazing comeback from a serious leg injury to win the bronze medal for Canada in the 1992 Barcelona Olympics for single sculls rowing.  In her 2014 memoir Unsinkable, she revealed that she has battled with restrictive eating and an eating disorder throughout her years as an Olympian.
It was only after becoming a mother that Silken realized the importance of being a strong role model for her daughter and since then, she's adopted a healthier outlook.
Now, in advance of Mother's Day on May 11th, she has partnered with Multi-Grain Cheerios and pledged to never diet again for her and her daughters well-being, and is asking other women to join her in the "World Without Dieting" movement for the sake of the next generation. Here's our interview with Silken.
UM: The term Never Diet Again is like a breath of fresh air! What do you teach your daughters and son about dieting and being healthy?
SL: I have 3 girls and one son. Our kids pick up on our own attitudes towards our bodies. The first and most important thing we can do is make peace with our own bodies. Kids are very perceptive – they watch when we eat or when we tug on our clothes and suck in our stomachs. I had anorexia as a teenager so was nervous in raising own kids.
I don't have a scale or a full length mirror in my house except in my closet. I tend to talk about why we are eating certain vegetables and what they do to their bodies. I am fairly specific about why we need protiens and why we need vegetables.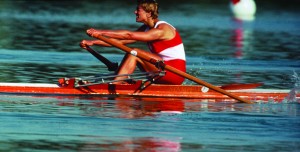 UM: How do you combat all of the mainstream media that encourages kids to diet?
SL: Girls are receiving an onslaught on what we are supposed to look like and how we are supposed to act. I try to analyze images that we see on screens and in magazines with the kids. I want to make them intelligent consumers.
UM: Do you see big issues in our male population as well in terms of eating disorders?
SL: Men have different pressures about having the six pack or looking manly but eating disorders touch men as well. It is much more common with women, though, who constantly speak and think negatively about themselves.
We must change the paradigm. We have talked so much about dieting and getting the right abs or what exercise to do to lose weight – not what exercise makes us healthier.
UM: How did you feel when you took the Oath to never diet again?
SL: Taking the oath in front of a video camera was profound. It means a lot of thought stopping of bad thoughts when I have one. I replace the thought with a more positive one.
UM: What would a world without dieting look like to you?
SL: When I get on the multigrain cheerios site and I look and listen to what people are saying, the word that comes up for me is freedom.
Obsessive negative thinking about our body has a huge impact on our self love, creativity and the ability to be what we can be.  It's about freedom, self love, and giving the next generation of boys and girls freedom to not think about this so we don't have this conversation.
UM (giggle): Where do you keep your medals?
SL: In a recipe box. They were shoved in a drawer for a while but I kept losing my bronze medal – it was never a good feeling losing your medal.
UrbanMommies encourages you to also take the oath. Check World Without Dieting for more information.
Disclosure: UrbanMommies was provided the opportunity to interview Silken via telephone. We were not compensated for this campaign.