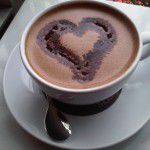 My Mom is a natural beauty.  She writes poetry.  Plays piano.  She breaks nails while gardening and her navy blue suits and gold hoop earrings give her a classic, Jackie Onassis look.  Mom is pretty savvy, but has not treated herself to the latest, cutting-edge products in a long while.  So here's my Mother's Day plan – treat her to some great beauty products that suit her natural style, reduce the signs of aging and make her feel young and hip.  (I may also throw in some lessons on Pinterest and Skype while I'm at it).  I'll present them to her with a hot chocolate in hand and proceed to teach her how to apply everything as I recreate a spa at home.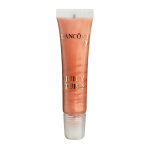 First step?  Lipgloss.  I've always loved Juicy Tubes by Lancome.  The shimmer and fruity taste remind me of slumber parties and teenage fun.  Or maybe that was just me.  But regardless, it makes me smile.  There is no reason to be boring once you become a mom.  Can't you imagine her pulling it out of her bag for a re-application and the hipsters around her nodding with approval?  Priceless.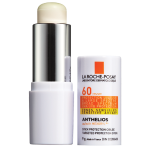 Next?  A great and easy sun protection.  Mom was one of those 1970's beauties who took great pleasure slathering herself with baby oil in the summer.  So it's uber-important for her to stay protected now.  La Roche Posay has a great new product in a stick that you can apply to your face and hands.  With an SPF of 60 and cool design, it can be tucked into the smallest of handbags.
Smashbox.  The name alone will make her feel young and hip.  And the product will make her look it.  A good tinted moisturizer is crucial to even out skin tone and provide a base for layering shadows and blush.  So this is a must.  Remember when your grandmother stepped out with tight curls, falling-down knee-high pantyhose and pancake foundation that was never quite rubbed in (and always a different colour than her neck)?  This product is so sheer that your mom will look like she has a make-up artist on staff.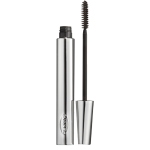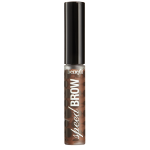 We all know that the biggest face lift one could ever have is an eyebrow shaping.  My mom has beautiful eyes, and I want her to focus on them.  These products help extend her gorgeous brows by shaping, defining and filling.  Start with Quo tweezers.  Next, Natural Benefit Speed Brow will tame unruly hairs quickly with a gel and brush that will give her bright 'Audrey Hepburn' sparkle while keeping her look classic and natural.  She can then add definition with Lise Watier eye liner in natural and finish the whole shebang with a great mascara.  We like Clarins Volume Mascara.  It doesn't flake and really extends the lashes without the need of a curler.
The cool thing?  You can get it all at Shoppers Drug Mart and it won't break the bank.  So there will be plenty of room left on your Amex to splurge on a Goyard monogrammed bag to stash it all in.
This Mother's Day shower her with all things beautiful. Take a quick quiz to find the perfect Mother's Day gift. Click here.
Disclosure: This post was brought to you by Shoppers Drug Mart via Glam Media Canada.  The opinions expressed herein are those of the author and are not indicative of the opinions or positions of Shoppers Drug Mart.