Everyone cleans differently, and it can be super annoying when people develop complicated checklists specifying how you have to dust lampshades on Tuesday when you hardly have time to take a shower. (BTW cleaning the shower when you're in it is a great time-saver. Then use the wet towel to wipe the bathroom floor before tossing it in the laundry you don't have time to do.) You didn't know I was THAT smart, did you?
We went through the depths of the internet and found 7 household cleaning checklists that help declutter, organize and streamline – even when company is coming in 30 minutes.
This first one is ours, and you can download a printable Cleaning Checklist here. Suggestions are great too, if you want us to make any changes. We also have a great natural cleaning recipe post.
2. This next one from Wrapped in Rust is a year-long comprehensive calendar of not only daily and weekly cleaning, but what you should focus on each month! You can grab the large version over there.
3. I love this infographic about caring for the most neglected parts of your home. I AM SO GUILTY of pretty much all of these. You can snag it from Lifehacker.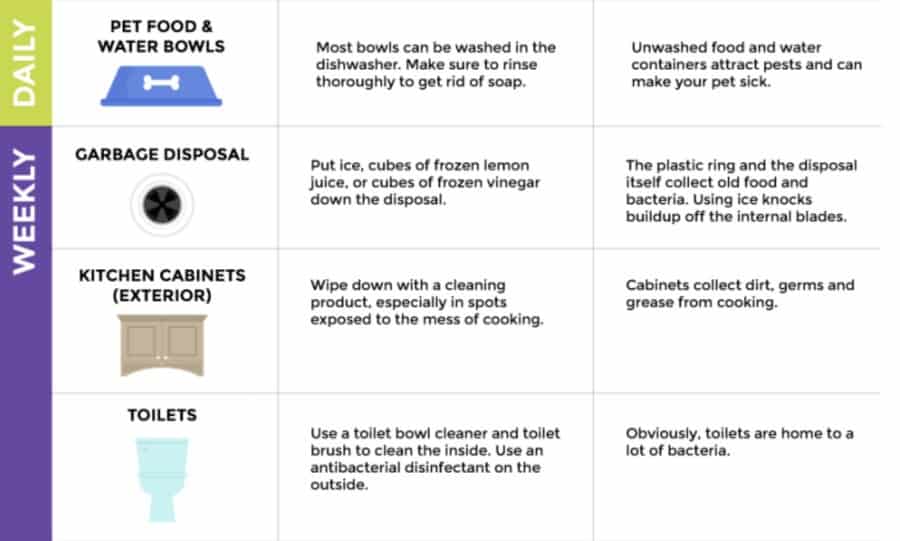 4. How to clean your home in 30 minutes before guests arrive made me laugh out loud! My Aunt used to have a carpet 'rake' so it would look like she'd vacuumed. This is all golden. You can find the large form at My Domaine.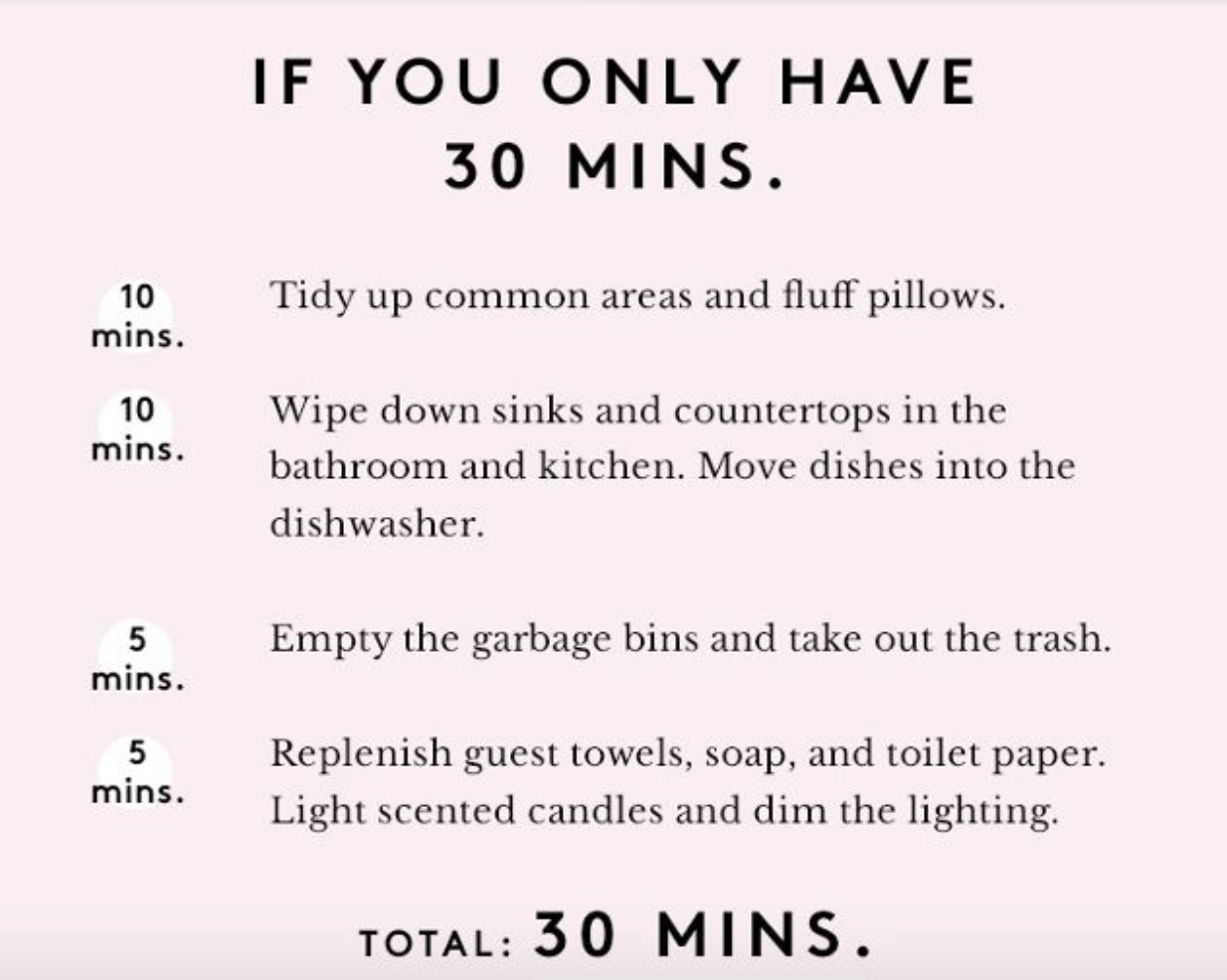 5. Bullet journals don't fear! Here's a great roundup of bullet journaling cleaning schedules from This Mommy is a Wino. And also great blog name.
6. Fresh Mommy has a comprehensive schedule that goes beyond our weekly one.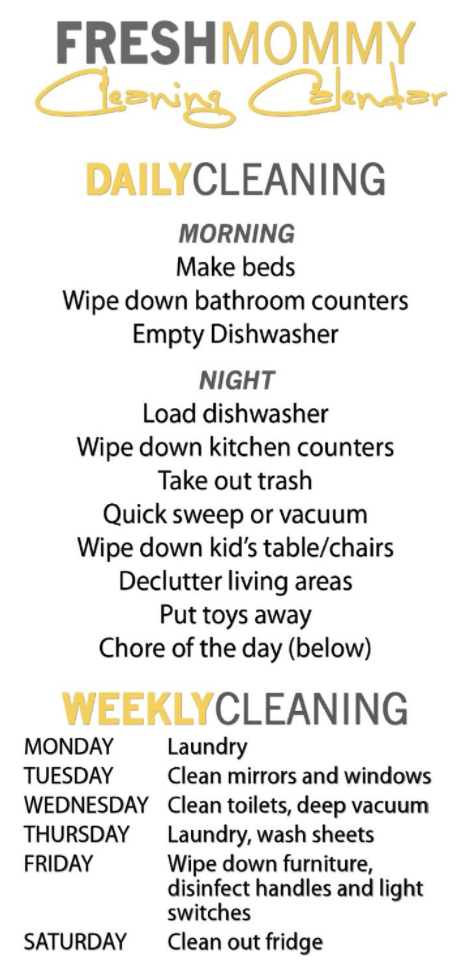 7. I could write oodles of articles on decluttering, and often this feels mountainous. But here's a bite-sized, 60 day challenge on what you have permission to toss from The Whoot.