Who knew that on a little North Pacific Island, aviation thrives and pilots abound? My son Ford and I had the opportunity to spend a day on Texada Island while learning more about the Texada Aerospace Camp for kids. This intimate camp runs from July 12 to 15, and space is always at a premium. You can read about our full adventure on FestivalSeekers here >>
We toured the camp with founder O.D. Dobrostanski, or "Doby", who was a former Royal Canadian Air Force technician, and also an accomplished artist. Built with huge volunteer power, my son's eyes bugged out of his head when he witnessed the treasures inside the hangar.
During the camp, kids get hands-on learning how to make aviation models and rockets. They also learn all about aircraft engines and how planes fly.
There is a wind tunnel on site, but my son was so distracted by the flight simulator built into a hollow aircraft fuselage, that he could hardly contain his excitement.
Ford started his tour in the extensive aviation library and then did a double-take when he saw the four-shelf collection of model airplanes donated to the Texada Aerospace Camp. As we went to the wooden plane to learn about lift and flaps, I noticed an engine used for learning and teaching. For my full story click here >>
His excitement peaked on his intro to the TASC flight simulator. Doby slowly and carefully explained every aspect of the machine and the laptop program that allows you to 'fly' over Powell River, lift your flaps, and eventually land your aircraft.
At the camp, kids 10 and older get to use radio-controlled airplanes, drones and AirBuzz flight simulators. They learn astronomy, radio operation, engage in solar experiments and take a flight in a Cessna.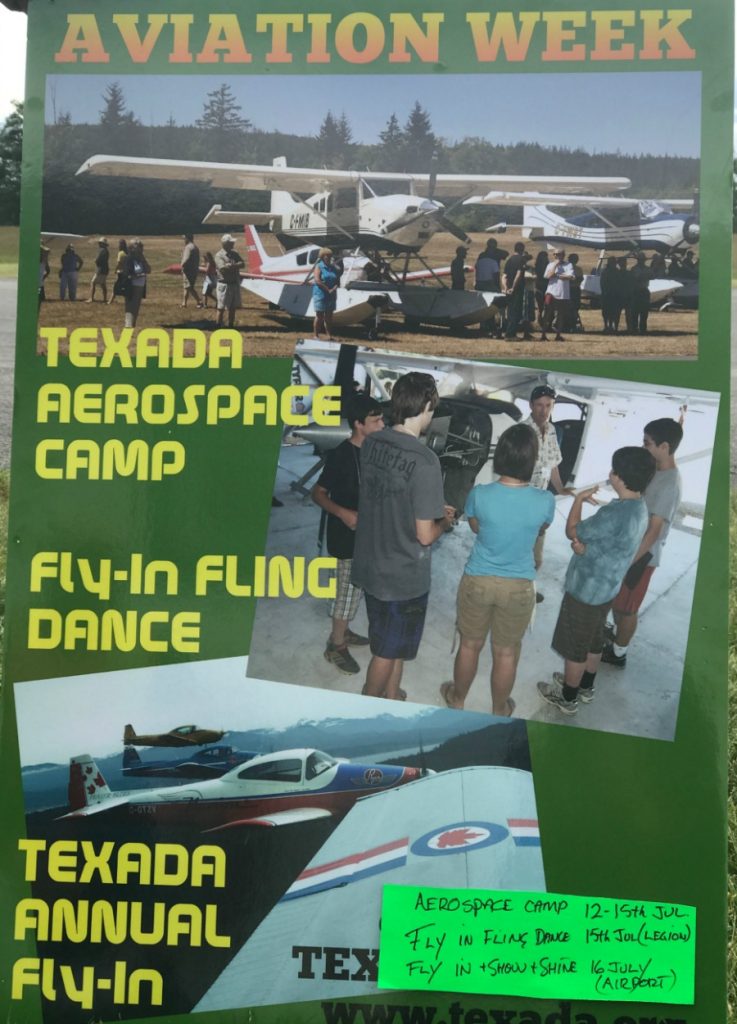 To get to Texada, you can take KD Air from the South Terminal at YVR for a quick flight to Powell River and another to Texada. The island is also accessible via BC Ferries from Horseshoe Bay through Powell River.
Plan Your Trip to Texada Aerospace Camp
Explore more, search #SunshineCoastBC for more on the region and #ExploreBC on social media.
Disclosure: We were sent on this adventure via Festival Seekers in partnership with Sunshine Coast Tourism. All opinions are our own.