We used to hit the road a lot as kids, and the soundtrack of these adventures were largely dictated by my parents. That's how I came to have an appreciation for the oldies and even learned enough of the words to sing along. We had a big blue case of cassette tapes that would form the background noise of our big drives. My parents were big on exploring new places, but the music was usually the same. 
Thanks to modern technology, my son directs the magic of his own road trip music. He prefers parody songs and his tastes run more closely with his father's style. He is somewhat embarrassed about how much his mother enjoys Nickelback (and honestly, that's understandable.) We wanted him to have headphones, but we didn't want to damage his ears. We wanted to make sure whatever we got him had appropriate volume controls to keep his little ears safe. We also know he tends to lose things, so the bag that came with his new Kidz Gear headphones was perfect for stashing them between uses along with his personal music device.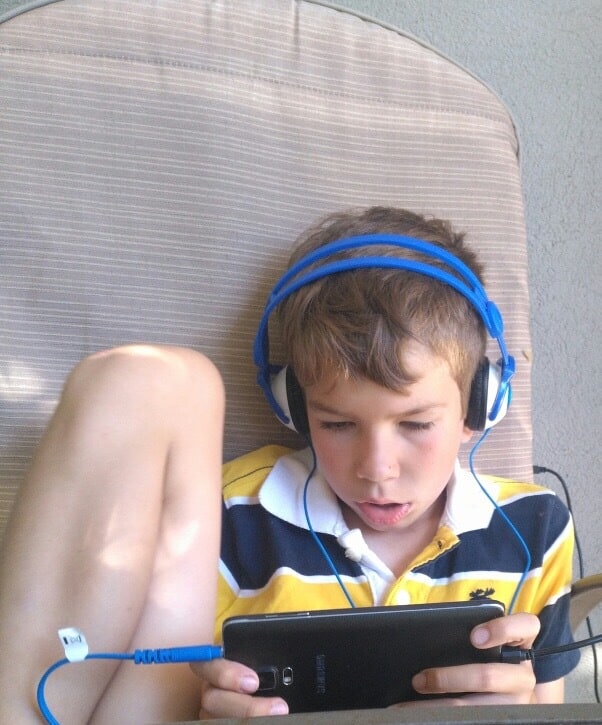 It's nice when we are on the road, he can choose to enjoy our tunes, or make his musical education just a little more self-directed. "I'm plugged in now!" he chirps from the backseat, signalling his intention to disconnect from what's going on around him and focus on his tunes.
Now that I'm a grown up with my own little person, I really do miss that big blue case of cassette tapes (and cassette tapes themselves!) That being said, I'm glad my son gets to build different memories of hitting the road with his parents and exploring our beautiful province. He's a kid who marches to the beat of his own drum, and with his Kidz Gear headphones, he can keep the beat to himself in the backseat while we drive.
Disclosure: We were provided with a set of Kidzgear headphones for review, but all musical selections and opinions are our own.
Alison Tedford is a Canadian freelance writer and mom. She documents her journeys in parenting, mental health and fitness on her blog Sparkly Shoes and Sweat Drops. Follow her on Twitter, Facebook and Instagram @alisontedford