Usually, when we celebrate anniversaries it's with balloons and cheers. While this 14 year anniversary is amazing because it has helped so many children, I am sick to my stomach that the service has been necessary that long.
The Canadian Centre for Child Protection is a national charity dedicated to the personal safety and protection of children. I'm shaking as I write this. In addition to the reduction of sexual abuse and exploitation of children, they assist in the location of missing children. The charity also operates Cybertip.ca — Canada's national tip line to report child sexual abuse and exploitation on the Internet. It also provides other prevention and intervention services to the Canadian public.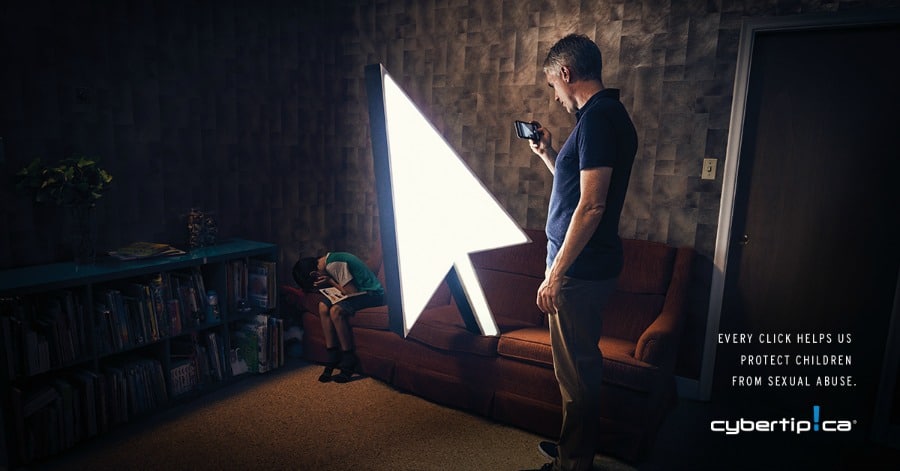 Working closely with law enforcement across the country, the tip line has responded to 200,000+ child sexual exploitation reports from the public, resulting in at least 514 individuals being arrested, and the rescue/removal of 490 children from abusive environments. 95 per cent of reports submitted to Cybertip.ca deal with concerns over child sexual abuse images/videos. Let's think about this for a second. These are children we are speaking about, with a lifetime of potential joy and success ahead of them. Pornographic images or video footage become a permanent record of a child's abuse and can propagate indefinitely. So not only is Cybertip.ca halting traumatic present events, but also boosting the potential of a future generation that may have been unable to otherwise thrive.
Remember that in order to produce the child sexual abuse images, a child has to be assaulted or posed deliberately in a sexualized way. Possessing, distributing and making child sexual abuse content is rarely, if ever, accidental. A recent study examined close to 43,762 seized images and nearly 80 per cent of these depicted very young, pre-pubescent children under 12 years of age. More than half of the abusive acts against children under 12 years old involved explicit sexual activity/assaults and extreme sexual assaults. This stat was even higher for babies and toddlers. Almost 70 per cent of these images appeared to have been taken in a home setting and 83 per cent show adult males as the assailant. Like, at home. In your house. By people familiar to these kids.
How Does Cybertip.ca Work?
If you suspect a child you know may be in danger, there is a section at the bottom of the homepage that allows you to choose if you suspect:
You encountered child sexual abuse content on the internet
You believe a sexual (intimate) video has been or may be shared on the internet without permission
You believe a person is communicating with a child via the internet with intent to sexually abuse the child (including luring, and making sexually explicit content available to a child)
You believe an adult may be sexually offending against a child. (including trafficking, sex tourism and prostitution)
Kind of makes you want to disconnect the router, doesn't it? But please don't. You are a tremendous resource in stopping this horror. Keep your eyes open. Educate your friends and colleagues about the service. Introduce your children's school to the education and awareness materials that Cybertip.ca distributes to help keep Canadians safe. The key is spreading the word, both online and off.
Now you can go hug your kids. And plan anniversaries that are full of love and fun, while still keeping your eyes and ears open and remembering to visit Cybertip.ca if there is ever any doubt.
Cybertip.ca is part of the Government of Canada's National Strategy for the Protection of Children from Sexual Exploitation on the Internet.
Disclosure: This is one of the most important and significant sponsored posts we have written. All opinions are our own.