Simplifying isn't my strong suit. And yet it's weird that I always felt organized in so many areas of life. I guess my life has always been so full that even if parts were cluttered, the rest made up for it. Until they didn't. I found out that I had to move the family across the country the day after my Mom died. The past 9 months have been like an Edvard Munch painting. (Yes, sometimes I scream.) I pride myself on not being negative, but the 'glass half full' mentality has been exceptionally difficult.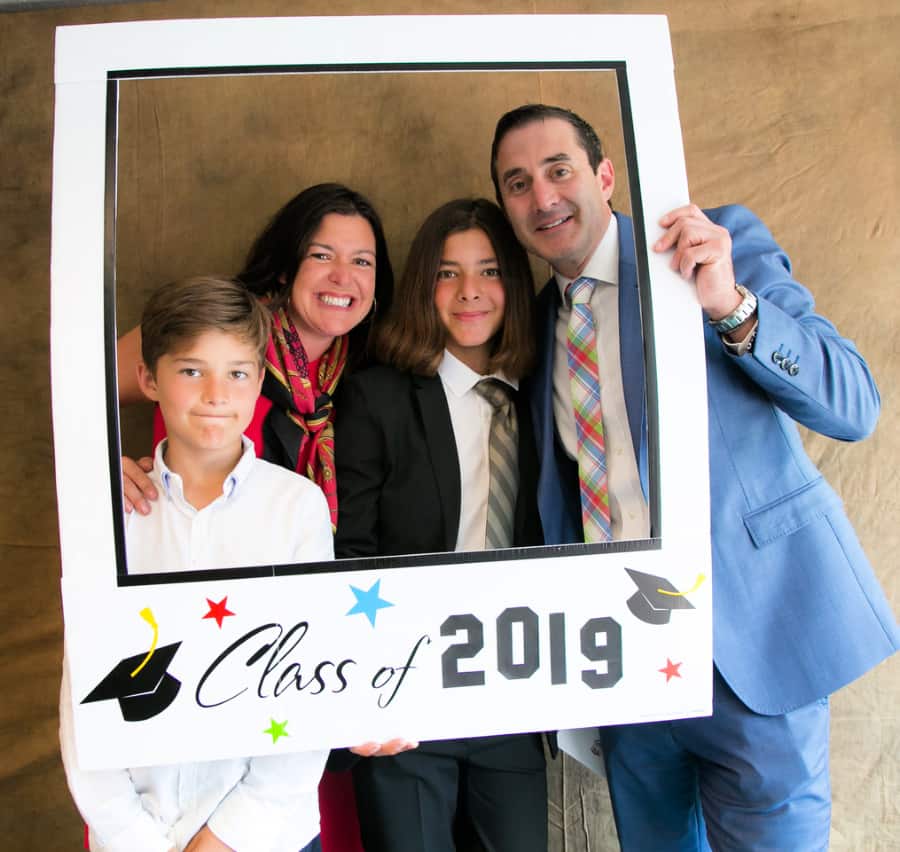 Grieving. Packing the house. Funeral. Renting. Culling. Selling. Travelling. Raw Emotion. Devastated kids. Graduating. New School. Tears. Newness. Insecurity. Friendships. Opportunity. Fatigue.
This scenario makes it impossible to be a type-A perfectionist. Something had to change in a big way. I vowed to eliminate clutter and busy-ness from all areas of life and focus only on the kids and our family. What's more important? Hand-washed floors or walking the kids to their new school for the first month to make them feel more secure? Ironing the shirts or driving my son to soccer tryouts with a new team? Nobody ever died from an unstarched collar.. It's a no-brainer. But until I thought about it, threw life on its head and re-evaluated, I was falling into the same time-sucking traps. Letting go doesn't mean failure. It's just smart. And you can connect more with the people you love.
5 Ways to Simplify, Embrace Convenience and Spend Time with Family
Structuring My Family Night In
We have changed a bunch of things – we had to. While the kids would love to bury themselves in their gaming for hours on end so that they can connect with old friends, this isn't healthy. A few weeks ago we had to make a change. Every Monday is tech-free. We stay at home – talking, playing games, watching a movie and bonding as a family. Whoever looked forward to Mondays?? During this magical day, I'm not about to blunder around the kitchen making a meal that my picky family won't enjoy. The more time I have to savour this screen-free time the better. So we choose the convenient option that also satisfies all of our tastes. McDelivery, through Uber Eats or Skip the Dishes comes within minutes. Because we used to live on a boat-access only island in British Columbia, there is also novelty in having anything get delivered to our door, but especially McDonald's (which the whole family loves and I feel good – as a parent – about my family eating)!
One son likes chicken, the other beef. Chocolate shakes for the boys and Coke Zero for my husband. To delight the lot of them with me in the kitchen would take hours. Usually I try to get the amazing grilled chicken salad and an iced coffee, but lately I'm also on a cheeseburger kick! We all order exactly what we want and there is not a scrap of wasted food – just time together as we anticipate the ring of the doorbell before our family adventures ensue. This week we played the Monopoly board game and also added a few more pieces to our McDonald's contest game boards. The McDonald's Monopoly game is on until November 11th so there is still time!
Playing a game helps cement memories and every time, some special nuggets about the kids leak out. Hudson is a bit competitive, and his smile beams so bright when we are playing together. Ford uses this time to share bits and pieces from his day, which is the most natural way this ever happens.
Setting Up Systems to Simplify Life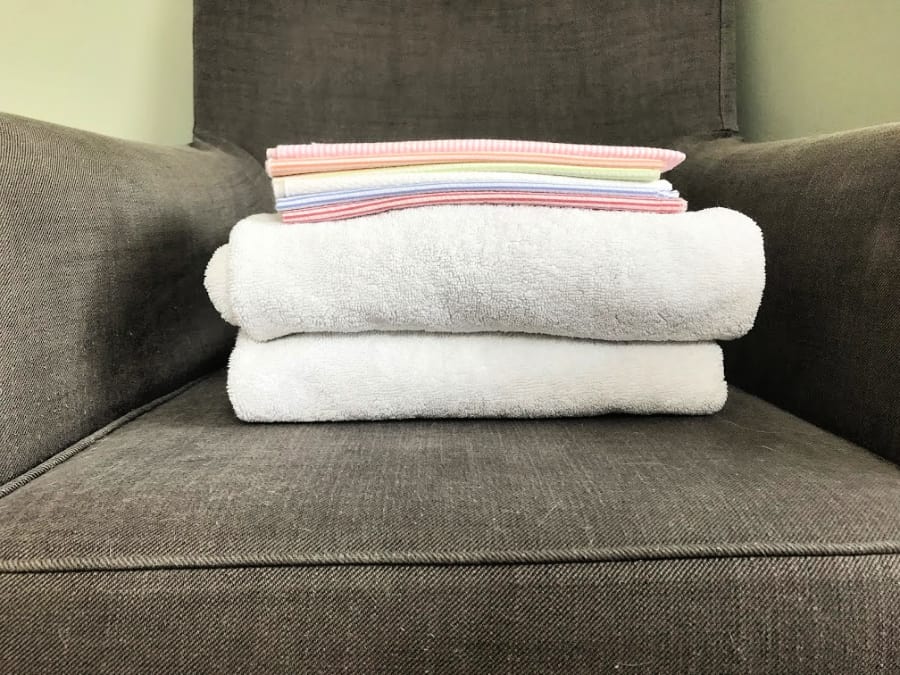 Mornings are bad no matter where we live. (I should get up 2 hours earlier). But in a new house that isn't 100% unpacked they have been brutal. There's no shoe storage in the front hall. Hudson doesn't have a desk yet, and I can hardly find the reusable lunch containers. Part of simplifying means having to think about less and making fewer decisions. Just like powerful executives who wear the same style of outfit daily, we all need to streamline and let go of distractions in order to focus. I spent time making space; finding the shoe racks we needed; placing the things we need daily in accessible locations, and weeding out anything that doesn't fit. Donating things you don't need helps the environment by keeping them out of the landfill, while making more room in the closet and drawers for you to find what you're looking for! There's only so much room in your head to focus, so would you rather give your attention to finding a sock or asking your child about their day?
Releasing the Mental Clutter and Reset Focus
Recently I was told by a highly successful entrepreneur that he refrains from checking email and social media for the first hour of the day, instead reading over his 3, 6, 12 and 36-month goals in the morning and then again before bed. Doing this for only a few days has been revolutionary (albeit challenging). While we have breakfast, nobody is sidetracked by pings on their phone. We are now talking about what we want out of our day and the next few weeks. It's like a huge breath was just inserted into life.
Looking in the Shed and Using the Equipment
Moving made us pull out all of the things. ALL of them – rollerblades and bikes and skateboards. Skis, skates and scooters. (Oh my!) Now it's time to use them. Making designated spots for equipment that allow us to be active together and then planning to actually do things outside as a family is a huge goal. As you know, we lived on an island in nature and were always outside in British Columbia. Living in a new city with a small outdoor yard, we have to make a plan. Venturing out on a bike ride or hitting the park is bringing us closer. Wandering aimlessly and individually outside is great, but I hadn't been on my bike in years until we moved. (The boys were impressed).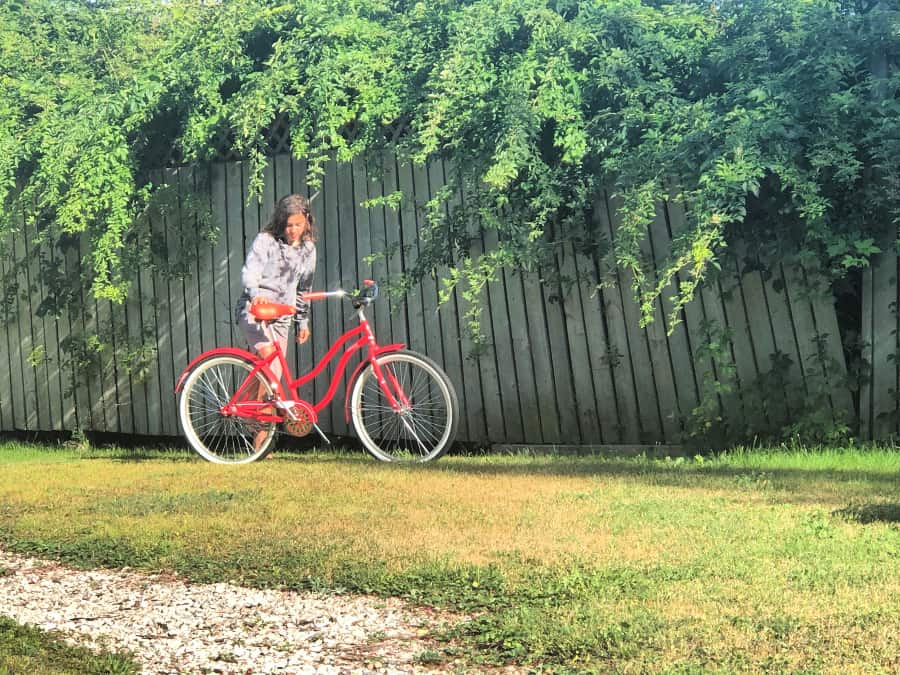 Outsourcing Family Pain Points for the Win
Just like getting your Egg McMuffin and McCafé delivered right to your door instead of trying to make them yourself (it never tastes as good), there are a ton of chores and tasks you can offload to people who adore them (and are probably better at them than you). Looking at my 'pain points' is shocking. Why have I been doing the bookkeeping and then paying bills late because I'm a disaster? Raking leaves and shoveling snow isn't the most fun, but I love cleaning my house. Investing in a yard cleanup service (aka THE KIDS) and keeping the cleaning in my wheelhouse gives me so much happiness.
McDelivery
The best simplification practice we've put into place, though, have been our family nights 'in'. As many of you know, I was a McDonald's All-Access Mom a few years ago. Having visited potato, chicken and beef farms that supply McDonald's across Canada, I feel really good having anything off the menu on my dining room table. With McDelivery, there's something to satisfy everyone's food needs and desires, and all we have to do is walk to the front door.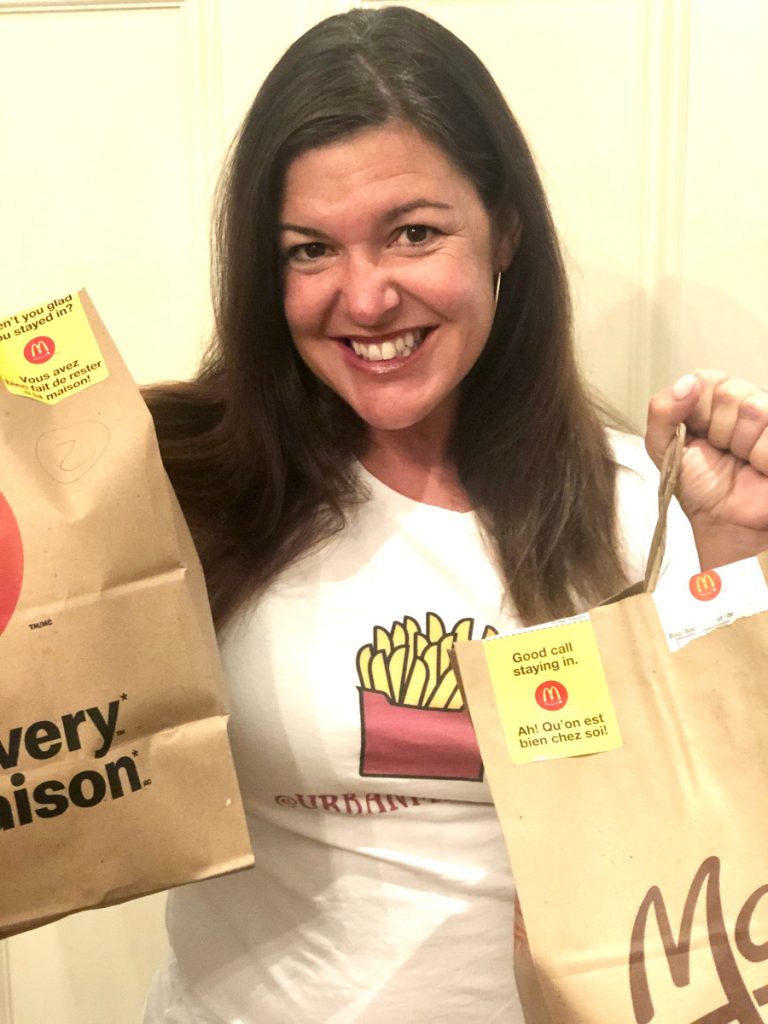 I had a chance to interview Carly Fleming, Registered Psychotherapist and owner of Everwell Integrated Health Professionals in Hamilton, Ontario about the guilt that parents place on themselves and other ideas for simplifying life. Her tips for being present in bite-sized moments are unreal and I encourage you to listen now or download for later!
Also… I bet you could help me even more with ideas for our new weekly family nights in! Hop over to my Instagram post and share in the comments how you would spend your perfect family night IN with McDelivery! The winner will receive a $250 gift card to SkipTheDishes or Uber Eats and a monopoly game board!!
Disclosure: This post was sponsored by McDonald's Canada. All opinions are my own, including my love of fries, penchant for Egg McMuffins and love of Ronald McDonald House Charities.