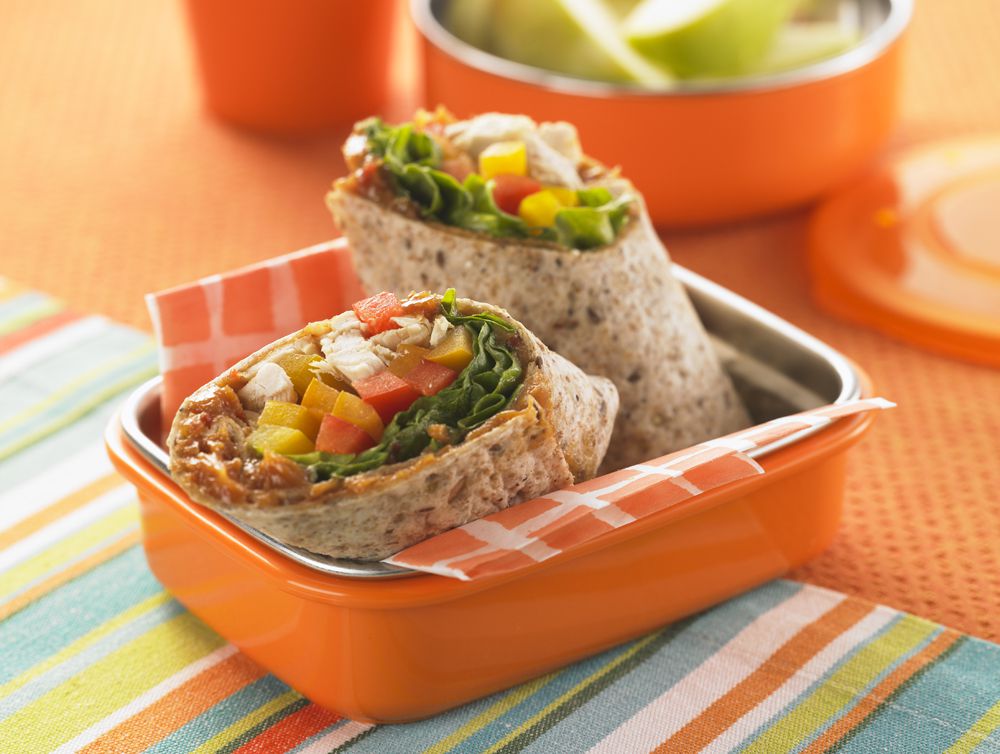 Ingredients:
2 tbsp peanut butter
½ to 2 tsp hot Chinese chilli-garlic sauce*
1  medium-size flour tortilla, preferably whole wheat or multi-grain
Shredded lettuce or whole leaves, optional
Colourful sweet peppers cut into strips
Leftover cooked chicken, cut into strips
Salt and pepper
Directions:
In a small bowl, stir peanut butter with 1 ½ tbsp (22 mL) water and chilli sauce to taste. Stir in more water to thin mixture to the consistency of mayo.
Spread wrap with peanut butter mixture right to the edges. Line with lettuce if using, colourful peppers, chicken, salt and pepper to taste. Wrap and fold to enclose filling. Slice diagonally in half. Makes one wrap (can easily be doubled).
*Chinese chilli-garlic sauce can be found in the Asian section of supermarkets or substitute 2 tsp (10 mL) cider vinegar and cayenne to taste.