I just returned from ten days staying in a Barcelona flat where I washed in cold water and hung everything to dry. You may have caught my Facebook Live video about how environmentally-friendly European homes are as I showed viewers around my Gothic-quarter flat. As an exchange student living in Germany when I was 16 years old, I noticed that lights went off automatically, water was heated sparsely, and clothes dryers didn't exist in most homes. At the time I thought that the Germans were the ones who lagged behind. How wrong I was.
My year abroad was in 1991 (yes I am over 40) and back in North America, nobody was talking about the environment. My mom hung clothes on a line to save money, but I couldn't imagine a home without a dryer. I also believed that clothes could only become squeaky-clean when washed in scalding hot water. I wish I had paid more attention back then to my European counterparts.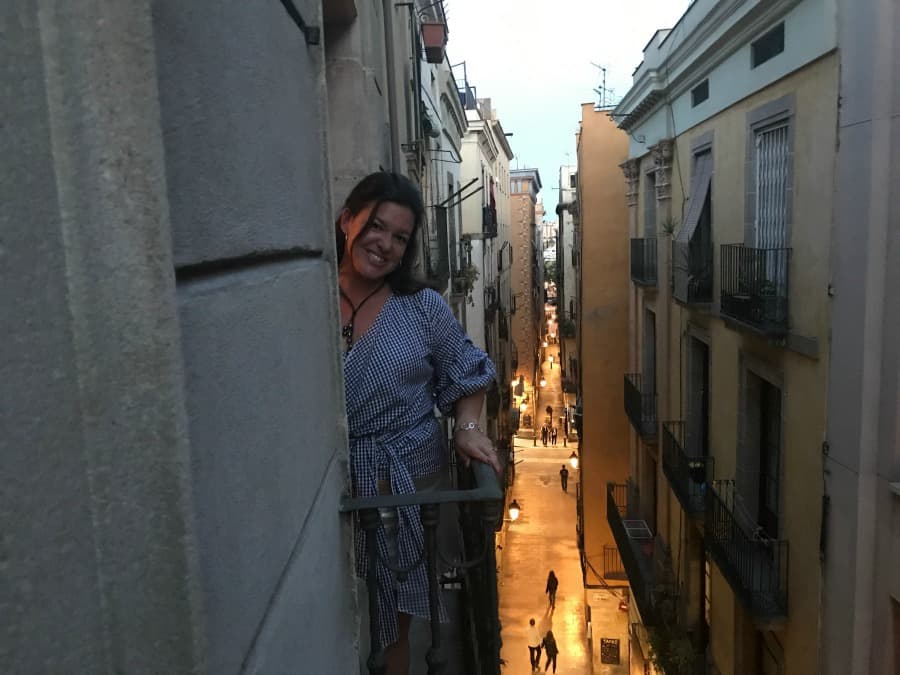 If there is anything better than the fresh scent of beautifully folded piles of laundry, it's having washed it in cold water! And saving the environment. In an uber-generous partnership, Tide purclean is asking you to join them in committing to a better future for our planet. This detergent keeps doing more and more for sustainability – from the plant-based bottle, to containing 65% plant-based ingredients as certified by the USDA BioPreferred program. Now it's time for us to do our part too. I'm not usually very 'preachy', but today I will be. Here are 4 sustainable laundry choices you need to make.
Join me in taking the Tide purclean Sustainable Laundry Pledge.
There are four easy steps to this – and they will impact the planet (and your savings account) in a hugely positive way.
Did you know that one year of cold-water cycles saves enough energy to drive more than 482 kilometers, charge your smartphone for a lifetime or power your TV for 4 months? WOW. It's funny though, that people still don't believe cold-water washing is as effective. I was in the checkout line at the grocery store yesterday with two bottles of Tide purclean and the clerk didn't realize that it is just as effective using cold water – and far better for both the environment and your budget.
How else can you pledge to save our planet? Please please PLEASE convert to a high efficiency washing machine. On average, HE machines can use 3x less water and deliver 65% energy savings. Again – it benefits both the planet and your pocketbook.
Number three – take care of your clothing! (And refrain from the over-shopping thing if you can.) With care, your clothes can last for 15 years or longer, compared to around 3 years if not well maintained. Remember to follow the care label instructions on your clothes closely to prolong longevity. Here's a little cheat sheet in case you need a refresher.
Using a plant-based detergent like Tide purclean means that a portion of the cleaning ingredients are derived from plants and other renewable agricultural, marine, and forestry materials, rather than from conventional petroleum materials. You really don't want to wash your new Gucci dress with a detergent containing 'petrol', now do you?
Sound reasonable? Do-able? I thought so! Now it's time to tell the world – and teach your kids the habits that have become second-nature to several generations of Europeans.
Take the Sustainable Laundry Pledge by clicking the pledge button on their website or simply tweeting using the #CleanPledge #CA hashtags. For every pledge or tweet, Tide purclean will donate $5* to support WWF-Canada's Count For Nature movement (up to $15,000*).
Disclosure: This post was made possible by Tide purclean. All opinions and my devotion to this amazing detergent are entirely of my own doing.