Some people could consider it selfish. I deem it a necessity. When you are a parent and have a love of something, you should be allowed to experience it on your own terms. This is exactly what I just did in California – having mom fun alone at Disneyland.
While many may wonder what I could possibly have done over two days at California Adventure Park and Disneyland without my two boys, I have a list as long as Pinocchio's nose. After trips to Disney Parks and the Disney Cruise Line with my family, the elevated experience I was able to create alone surprised even me. I was like a kid in a candy store, and can't wait to go back!
Shopping at Disneyland
Typically it's the t-shirts, balloons, pins and whirligigs that receive our undivided attention while browsing. Alone, I wandered slowly through Frontierland, marvelling at the ornate perfumes and art before stumbling into Dresses by Disney. Not only was I able to slowly browse the 1950's-inspired pinup fashions, but I went into a changing room and tried a few on! (Perhaps the last time I was in an actual changing room was before I had kids). Settling on a Snow White-inspired apple and dwarf pattern, I changed clothes and wore it the rest of the day without fear of cotton candy-coated hands ruining the fabric.
Stalking the Stormtroopers
You all know that I am moderately (ha – hugely!) obsessed with Star Wars. Last boxing day, the family watched every episode in order without bathing or cooking for two days. We then got into many discussions with other fans about the proper order in which they must be watched. With the construction begun for Star Wars Galaxy's Edge, and an expected opening next summer, I immediately headed to Tomorrowland as soon as I snapped a pic with Goofy on Main Street (in my opinion the best location for character photos at Disneyland – in Florida, Epcot is my fav). The kids and I have been known to do 8 Star Tours rides back to back in one day, and I was delighted that the ride has added extra scenarios from The Last Jedi. For once I didn't have to sign up early for Jedi Training, as something tells me a 43 year-old woman dressed like Rey wouldn't be given a slot amongst the youth. What I could do, however, was try to get selfies with the wandering stormtroopers. These elusive plastic men rarely slow down, and are so militaristic that they refuse to pose for a still photo. But one can hope. And try. Especially when your kids aren't yelling at you to stop because you are embarrassing them.
Photo Fun
The Photopass photographers are abundant, and you can grab them as much as you like without the kids pouting and screaming that they need more rides and no time for pictures! With characters, in front of Radiator Springs, or at the Disneyland entrance, I was able to get a plethora of fun Instagram-worthy shots. With Disney's new Max Pass, you can pay a flat fee for unlimited photographs and the ability to request digital fast passes on the day of park entry. It's an amazing deal – just make sure you download all of your photos as soon as you return to preserve your magical memories.
Musical Moments
Not sure about your kids but every time I start singing 'For the First Time in Forever', my boys plug their ears and hide behind the sofa. Part of Disney's magic is music – flowing from speakers on Main Street, the Red Car Trolley New Boys at Carthay Circle , or a perfectly tailored marching band playing favourites from Mary Poppins and Moana in front of the castle. This visit I got to hear it all. I could have skipped all of the rides and just floated from one musical happening to another. The Disneyland Go app tells you where and when the performances will occur so you can easily plan your day.
Cocktail Hour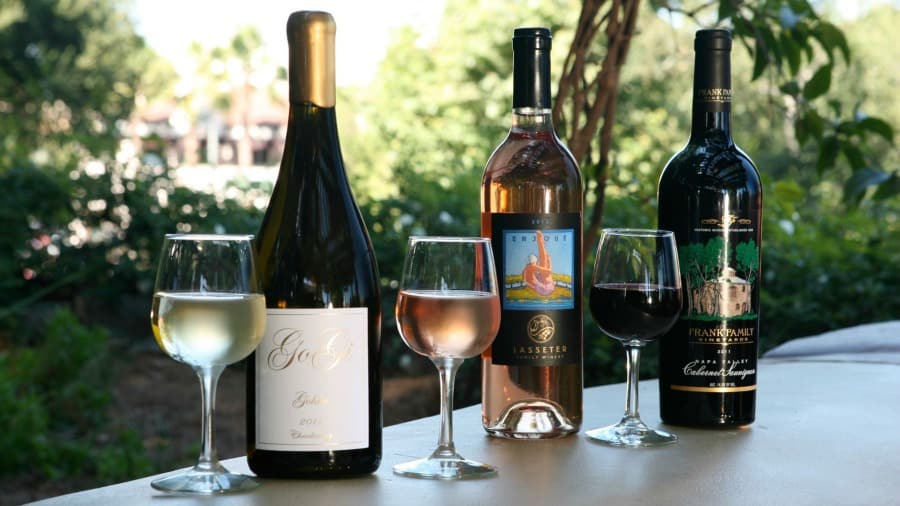 While the Alfresco Tasting Terrace at California Adventure Park was tempting for a little happy hour fun, I had to wander a tad further. What was once Paradise Pier at Disney's California Adventure Park has just re-opened as Pixar Pier, with a revamped Incredibles roller coaster and seamless storytelling orchestrated by Disney's imagineers. I was able to sip champagne at the bar in the new Lamplight Lounge overlooking the Pier as the sun lowered over the horizon and cast members prepped for the Paint the Night parade. I chatted with honeymooners, first-time visitors and one gentleman who belonged to the prestigious Club 33, an exclusive members-only venue tucked away near the Pirates of the Carribean ride in Disneyland. The roster of servers was phenomenal, and it was clear why Disney brought them all to this new location when ESPN World of Sports shut its doors. The pure adult excitement about the park was something I had never been able to extract before with kids in tow.
Dining at Disneyland and California Adventure Park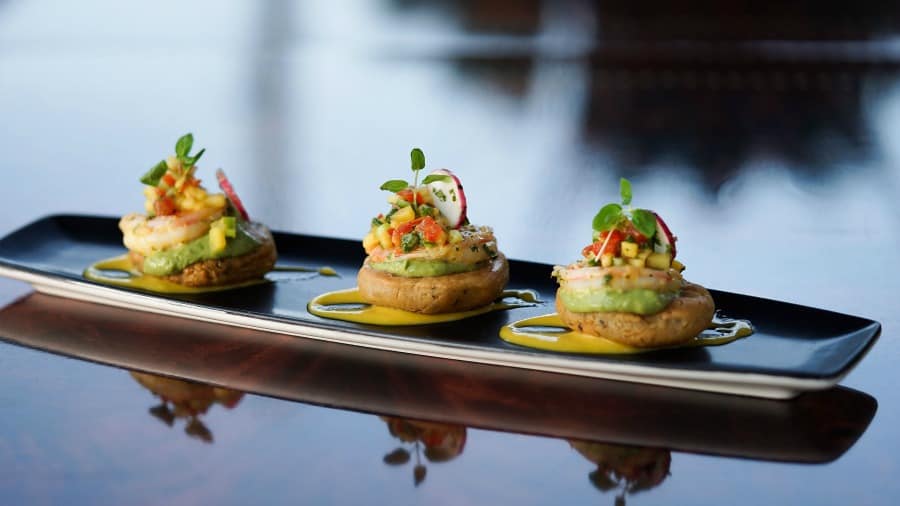 Whether it's Carthay Circle Restauraunt and Lounge, the Blue Bayou or Downtown Disney, a beautiful dinner isn't hard to come by. Cuisine is always inspired, healthy (if you so choose) and perfectly presented. AND you have the time and lack of distractions in order to take a few great instagram photos. I stopped at Catal, my favourite downtown destination. The bar at sunset was magical, and I stopped at the nearby Sephora beforehand for a face refresh.
Disney Fireworks With Exercise
I will never forget my husband carrying sleeping kids home after long fun-filled park days and late-night fireworks displays. There have also been the times where I've set up a tripod early in the evening to get a good spot for some great stationary shots of the nightly spectacle. This time? I actually ran from California Adventure Park's Paint the Night parade and caught the fireworks in time! This just can't be accomplished while dragging little ones. I was also able to show up late. The trick is that there is always a walking path open for safety and guest movement. As long as you keep moving, you can walk in circles right in front of the castle and see both the fireworks and projections on the castle with clarity. You work of the earlier cocktails while viewing the show! If you time it correctly you can also beat the crowd out of the park.
So if you have a few hour layovers in LA, or if you can swing an overnight stop, it's well worth experiencing Disneyland solo. Plus, when you get back and gloat to the kids over your incredible photos, they may exhibit some classic manners in hopes of being invited next time around.
Photos: Disney Parks