Children have big dreams. Usually, these dreams seem so far-fetched that grow ups will say, "That's impossible," but the heart of a child knows better. Even if the youngest of my companions during a screening of the animated film Leap! could see all best friends Felicie and Victor really need is the courage and the faith to take a leap if they want to realize their dreams of reaching Paris to become a ballerina and inventor. 
Oh sure, its utterly cliché and simplistic. Nevertheless Leap! is a charming and vivid movie, well worth it's economical 90 minute run-time. After all, simple stories are the best vehicles for important lessons.
While the story of an orphan girl in late 1800s France hits predictable plot points and misses a bit on historical accuracy, I appreciated the underlying theme that there is no "easy path" for young Felicie.
Mixed in with montages of ballet footwork are lessons about hard work and having passion. Felicie makes strides towards her goals, only to find poor choices yield both poor results and consequences. In the end, of course, everything works out just as it should, with happiness being found by the worthy.
The soundtrack is equally fun and vibrant, featuring both classical pieces and songs from hit makers like Demi Lavato, Sia, and Carly Rae Jepsen. I for one won't mind listening to it on repeat for the next few weeks, months, dare I say even years to come.
Walking out after the credits I overheard a 4yo girl asking her parents if they could buy the film on their way home, because she wanted to watch it again the next day. Honestly, I think that tells you all you need to know about Leap!
With Elle Fanning, Dane DeHaan, and Carly Rae Jepsen as lead voice actors, and amusing voice cameos by Mel Brooks and Kate McKinnon, Leap! (originally released in Europe and Canada under the tittle Ballerina) is slated to hit US theaters Labor Day weekend.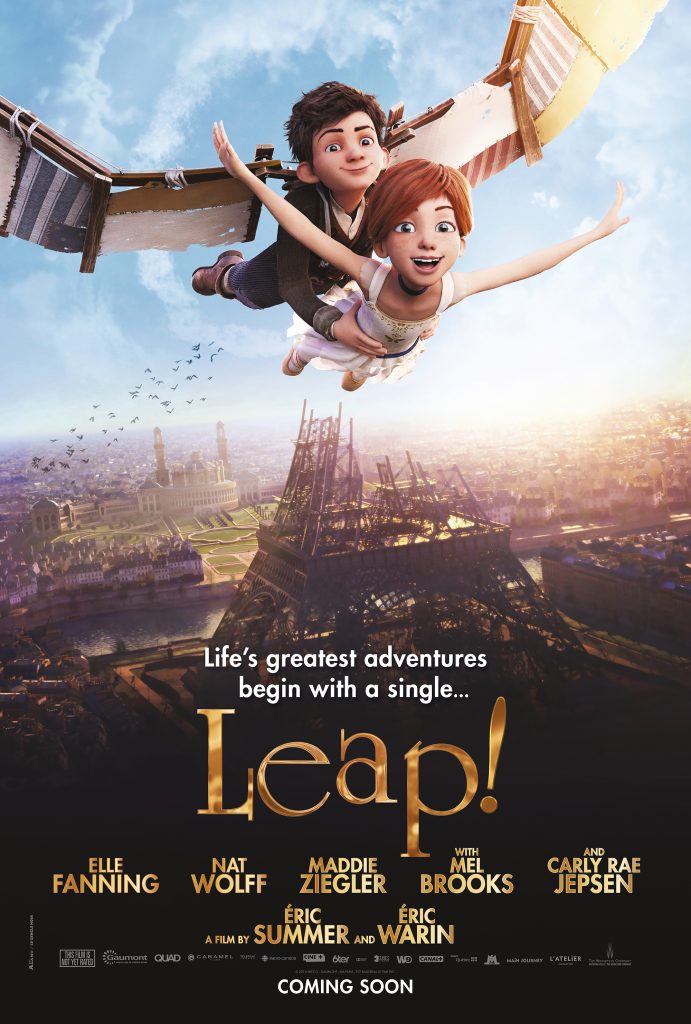 Disclosure: UrbanMommies received complimentary tickets to review this movie.