This morning I watched my kids sleep as I stroked their hair and hugged them. At 10 and 12, though, they are a bit more excited about playing Fortnite and soccer than cuddling with their Mama. At least I still get tons of high fives and an occasional bear hug. Back when they were newborns, I was so sleep deprived that all I wanted was help holding and soothing them. And now I just want to hug them and have time stop. How life changes!
I am lucky that I did have full-term, healthy babies and extra support when they were small. Many parents experience a very different situation. Last April, I went to the Victoria General Hospital (VGH) for the launch of Huggies® No Baby Unhugged® program at Island Health. As part of this incredible initiative, volunteers hold, cuddle, rock and sing to NICU babies for hours at a time so that parents can rest and these tiny babies can thrive through human contact. Every family's situation is different, and I have seen parents of multiples, highly premature babies and newborns born suffering from withdrawl benefit from this program. Everyone needs extra hands (or arms!) sometimes, and the power of touch for healing and development is critical.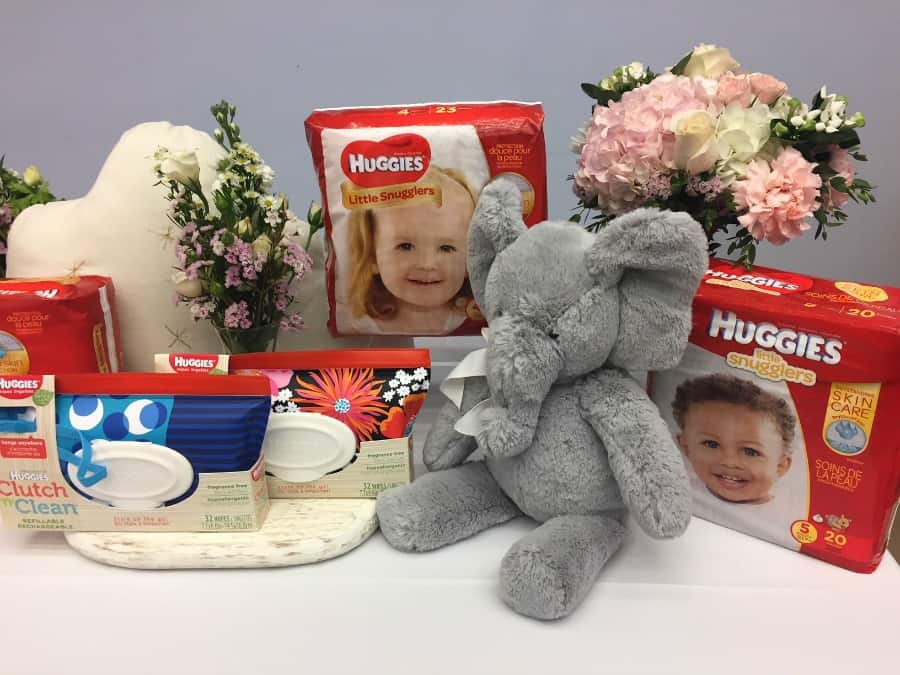 The Victoria launch was so successful, that Nanaimo Regional General Hospital (NRGH) adopted the program this past January and VGH has expanded to another unit! I shared a video and thoughts about the magical openings of the program both at VGH as well as NRGH and would love for you to share in the wonder as well. I hope that every baby in Canada in need of some extra hugs will benefit as the program rolls out to more and more hospitals.

To celebrate the No Baby Unhugged program's one-year anniversary, London Drugs and Huggies® have launched a great initiative. With every Huggies® diaper purchase made by a LDExtras member until April 30, 2018, a $2 donation will be made to the Huggies® No Baby Unhugged® program at Victoria General Hospital. To read more about the successes of this initiative, see the full release here.
Hugs and skin-to-skin contact have multiple benefits so I think both a hug and a high five are in order! So please, head over to London Drugs and purchase some Huggies diapers prior to April 30th.so that you can easily support the No Baby Unhugged program and help more NICU babies in need. You can even shop online with free home delivery on orders over $75. Even if you are personally not in need of diapers, there are hundreds of organizations who could use a donation!
The LD Extras program is free to join and no purchase is required. Customers earn rewards for qualifying purchases, and you are able to get even more 'extras' for the products you typically purchase.
Perhaps it is because my kids had so many hugs as babies that they are growing so quickly. I'm lucky that they got used to it and I can still get cuddles (and a bunch of high 5's) here and there!
Disclosure: This post was made possible through a partnership with Huggies. All opinions are my own.