Of all the Father's Day gifts in this world this year we chose one that's quite possibly out of this world. When I give a gift to my husband for being a father I really want it to be something that he can not only enjoy but I also used to expand his prowess and abilities as a dad and form a deeper connection with our children. The Celestron Astro Master 130 EQ telescope is as much a scientific instrument as it is a piece of art in a living room I had no idea that exquisite gifts like this were available at Best Buy.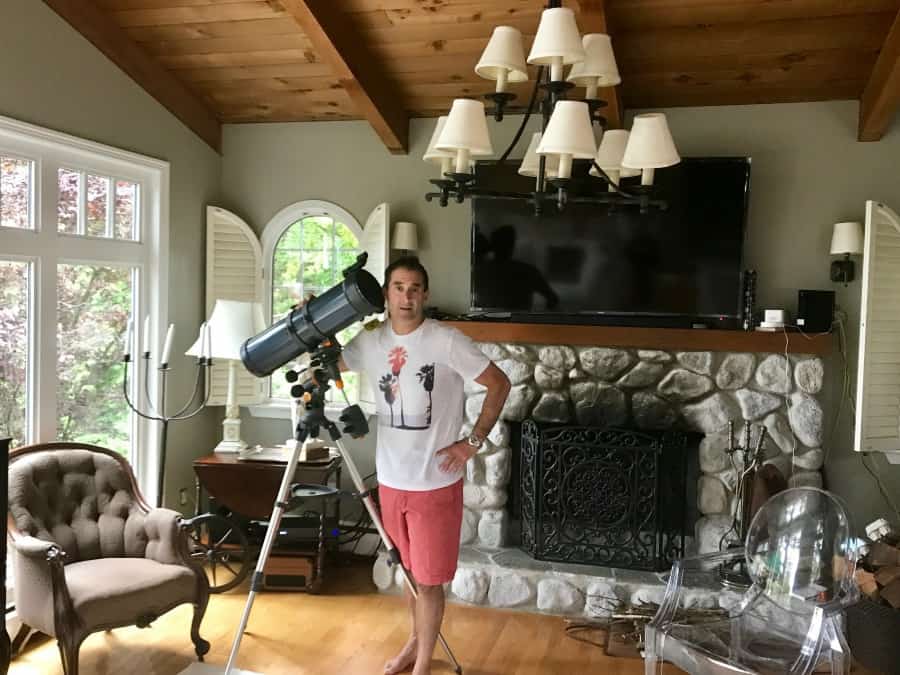 Great for novice as well as advanced astronomers the telescope offers slow motion control cables so that you can track things much more steadily a built in star pointer and also includes I German equatorial mount with setting circles and slow motion controls to help you locate objects in the sky. The set up was super fast and easy despite this beast being incredibly significant heavy and a wonderful addition to our formal living room landscape not only is the telescope the highest quality but it comes with the sky level one astronomy CD which helps you identify celestial objects using your personal Computer.
Last week my son and I experienced flight it wasn't as far into space as Nasa would have us go but we experience the phenomenon of seeing our world from above in a small airplane on route to some tiny islands in the North Pacific. It sounds so cliché but when you see your earth from above you not only appreciate it more and want to do things to help preserve it but it makes you curious about what is even further a field like in outer space.
As part of my husband's Father's Day gift this year I am also giving the kids a special treat to unwrap I have collected a series of books so that together daddy and sons will be able to look into space and explore the vastness beyond.
We will probably begin by using a Stargazer or astronomy app on our tablets or phones to gaze into space. It overlays the constellations with images and you know exactly where to look!! This will be followed by looking at the stars and planets with this high-powered telescope and it will I am sure be certain to be a new Friday night pizza night tradition.