I am not a gal that likes to clean toilets. Actually, I'm sure no one does! But cleaning bathrooms is unfortunately just one of the necessary evils of life. We all have better things to do with our time – things that produce income or make memories with our families. When we moved into our current house nearly 2 years ago, we went from 2 bathrooms to 4. More toilet paper, and more to clean!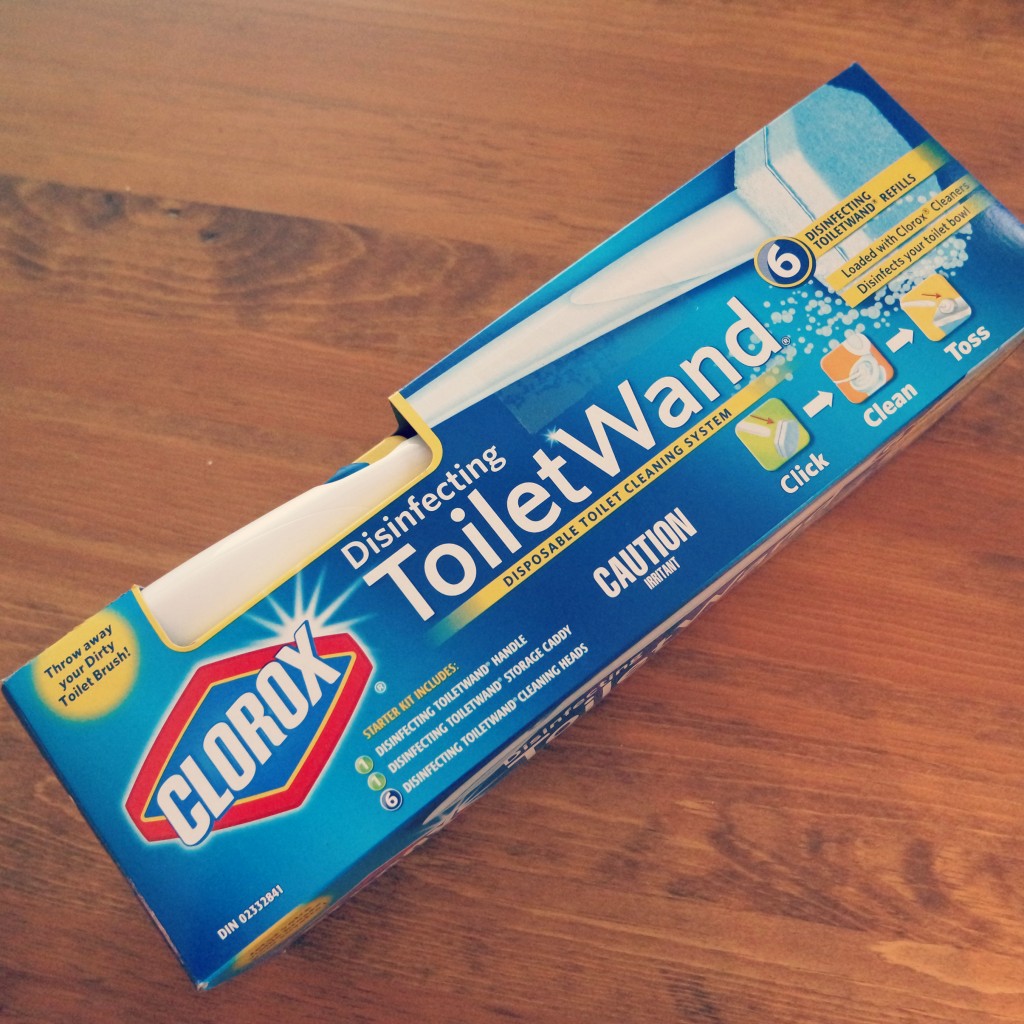 For most of my adult life, I have hired a housecleaner to clean my home. As soon as I had a full-time paying job with enough income to spare, I hired someone. And I loved every minute of having someone clean spots that I didn't think to, wash windows and vacuum under the sofa. We had one great woman that cleaned for us for about 6 years, and then she moved on. Then we had another that actually helped me with other stuff like laundry, folding and some other duties, which really helped me out when I was building my business.
But then our kids got older, and they had to start taking on more responsibilities. I realized that doing everything for them wasn't really helping them learn how to keep their things. When it comes to cooking and cleaning, I have always done things just to '"get them done," so it was a big learning curve for me to let go a little bit and let my kids fumble through it.
While we don't give allowance, we have expectations for our girls to do a variety of household tasks: feed the dog and pick up the dog poop, bring in the garbage, keep their rooms tidy, etc. We also do some weekly cleaning at our dance studio, which means more of the same tasks. Cleaning bathrooms is a job that they have done for a long time. Moving into a new house meant double the bathrooms and double the work.
 Something that we found that makes cleaning toilets easier is the Clorox® Disinfecting ToiletWand® Toilet Cleaning System & Refills. Honestly it's a new bathroom essential that cleans what older brushes leave behind. I bought new toilet brushes for all 4 bathrooms and now am replacing them all with the ToiletWand®. Toilet brushes are often ugly (and sort of gross) to see when you go into a bathroom, but this one comes with a streamlined storage caddy that you don't feel the need to hide out of sight. The spongy head conforms to surfaces and safely scrubs hard to reach places both inside and out of the toilet, including the porcelain, the handle, and even under the rim. Even Chloe, my youngest, that is never too eager to tidy up, doesn't mind cleaning the toilets with this system, because it makes the job so much easier. And it is an especially great tool to use when cleaning other toilets, which somehow seems so much nastier, like at our dance studio!
Now Clorox® Disinfecting ToiletWand® systems are going to be purchased for all of those bathrooms too. The box comes with the handle, 6 single-use refills, and the storage caddy.
If you are wary of bleach, there is some valuable information about the bleach and the environment on the Clorox Canada website.
Thanks #CloroxCanada for the samples and gift card. The #Toiletwand has made my life a lot easier – it's a germaphobe's dream come true!
---
 Related
Natural Household Cleaning Recipes