It's that time of year.
We're all counting down the days until the holidays begin. I've always been a big fan of Advent calendars. I remember going to sleep at a little girl willing my eyes shut, despite the utter excitement of knowing I'd get to open a new door in the morning and Christmas, glorious Christmas, would be one day closer.
The search for the no sugar Advent calendar
I was so excited to share that passion with my own kids when they were born. But, back when I started the advent tradition with my first, I wasn't keen on him eating chocolate for breakfast every day. I had to come up with other solutions. (Note: my standards have lowered somewhat since then, but I'm holding strong on the no-sugar Advent).
I went on a mission to find a no-sugar advent calendar for tiny tikes and back then, I didn't have much luck. Instead, I created my own based on the design of another blogger I follow. The challenge with this was the need to find enough trinkets to fill all the days.
I found it was time-consuming and pricey to shop around for all the little odds and ends to have something in each of the 24 bags.
When I finally discovered an advent calendar created for kids under 3, I was elated. I simply popped the toys out of that calendar and placed them in my own version. Twenty-four days – twenty-four toys. Perfect.
PLAYMOBIL 1.2.3 toys are made for little hands, but have all the style and durability you expect from PLAYMOBIL.
Now I have 2 kids – one still under 4.
For the older one, there's so much to choose from. I'm partial to the NHL calendar this year.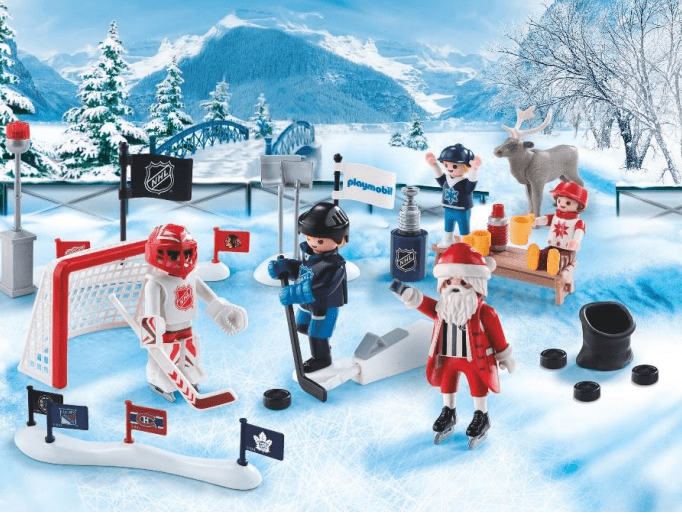 And I must admit, I can't wait until the little one is ready for the Dress Up Party calendar.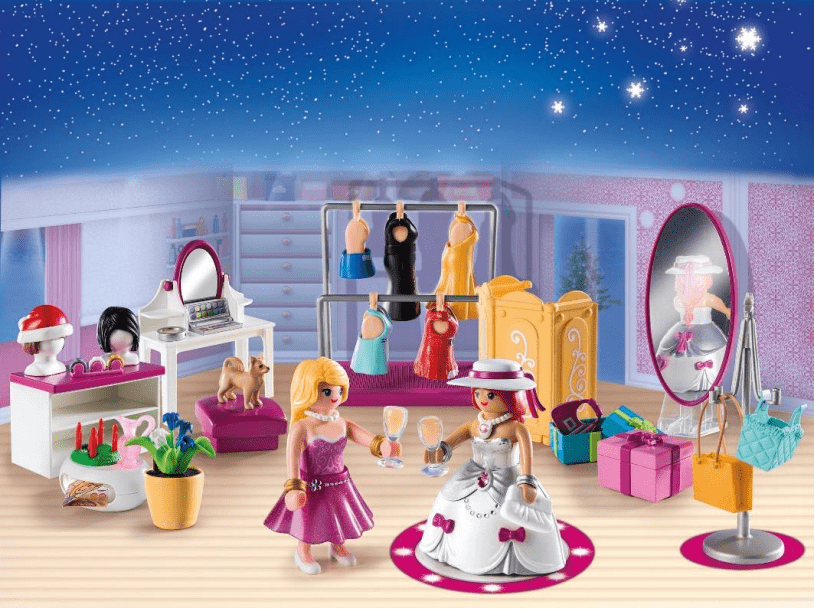 Looking back, I'm not sure why I was so compelled to continue the tradition I started with the advent calendar I had created. I guess that's the thing about the holiday. After a couple of years, it became part of the magic of the season and it didn't seem like Dec. 1 without that little string of bags across the mantle.
Disclosure: Playmobil generously provided product to review for this post, but all opinions expressed are my own.