Family travel can be tough sometimes – but that doesn't mean you shouldn't do it! The more often, the better, for experiences, education, memories and personal growth. Our family travels possibly too much, but I wouldn't change it for the world. Over the years we have developed these unique 8 essentials for making family travel easier.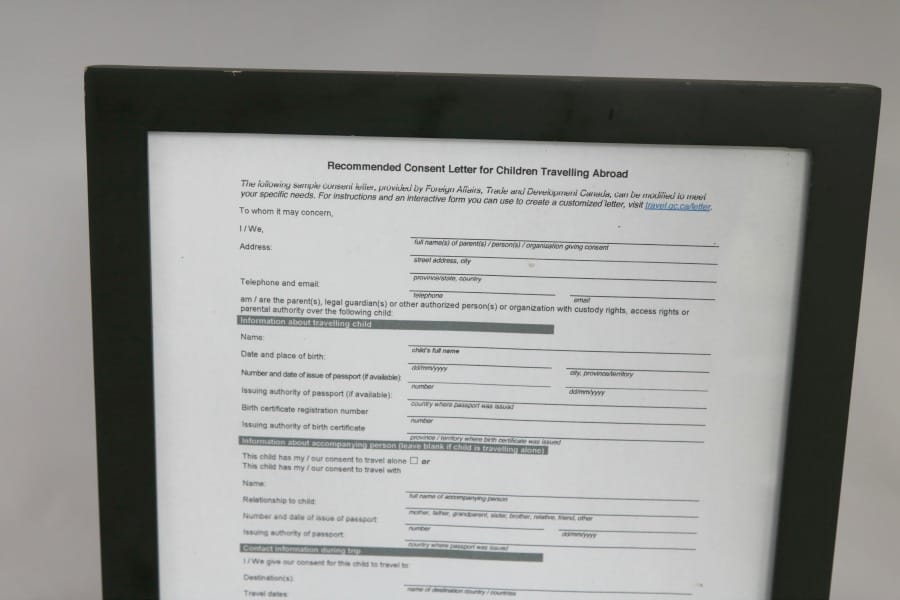 1. Legal Stuff. The Canadian government strongly recommends that Canadian children carry a consent letter if they are traveling abroad alone, with only one parent/guardian, with friends or relatives or with a group. For the purposes of this consent letter, a Canadian child is defined as anyone who is under the age of majority (18 or 19, depending on the province or territory of residence). The website provides both interactive, pdf and word templates so that you eliminate hassle at international borders.
While you're at it, please make sure your passport is up to date (diarize renewal 8 months before it expires). A Nexus or trusted traveler card is my personal best friend at the moment. Jumping the security cue with kids is worth its' weight in gold.
2. Currency. I keep mine in ziplock bags so I can grab it and go. There is also always a travel charger with all of the coins so I don't forget it. There are also new currency exchange delivery services like Foreign Cash Online from CIBC that make money woes effortless. Well, as long as your bank accounts aren't empty..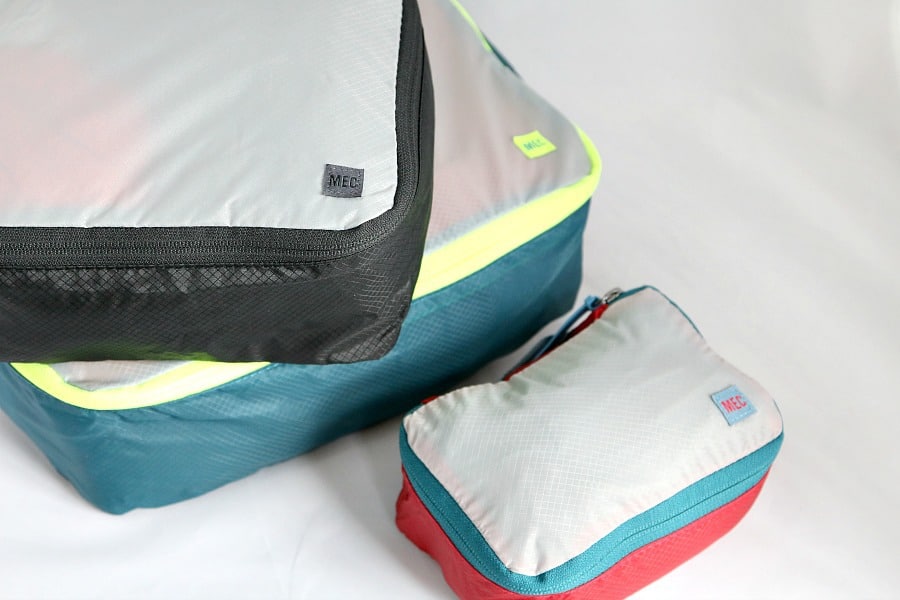 3. Packing. Cubes make organizing a dream. They also encourage kids to pack their own stuff. They can also be used to protect clothes in dusty hotel drawers.Your cubes work like drawers at home. You know what's in them, so you can take out the relevant cube rather than rummaging around at the bottom of your suitcase. Having a fun suitcase encourages them to carry their own. We always throw in a plastic laundry bag, and some detergent. I always bring an oven mitt or potholder so that I can shove my hot curling iron or straightener safely into luggage when changing hotels.
_______________________________________________
Related:
Why Travel with the Kids are Little?
Flying alone with Kids – Tips and Tricks
_________________________________________________
4. Stroller. An umbrella stroller is essential for airports – even when kids can walk themselves. I've used one in Paris subways and to carry my purse in airports.
5. Snacks. With international travel restrictions on liquids, fruit, meats and unidentifiable stuff wrapped in cellophane in the security lineup….. it's safest to have individually packaged snack items. You also want them to deliver the most amount of energy and nutrition so you don't have to carry a hundred pounds of snacks. We like Bulletproof Collagen Protein Bites. They give you the energy without the empty sugar highs, are delicious (think vanilla shortbread or fudge brownie) and are gluten free to boot. They are rich in collagen protein – which has the same amino acids found in bone broth which are the building blocks of bones, joints and skin.
6. Plane Activites. First, remember that you will have to do some work to keep them entertained. Next, headphones are critical. Make sure the kids have ones that are comfy for them and remember that only earbud-type headphones can be used on takeoff and landing. In terms of time-passing kid activities, make sure you bring some non-tech activities like cards or a drawing kit. Flights get delayed, airport plugs get taken, and batteries don't last forever. (Plus hours of tech gets mind-numbing).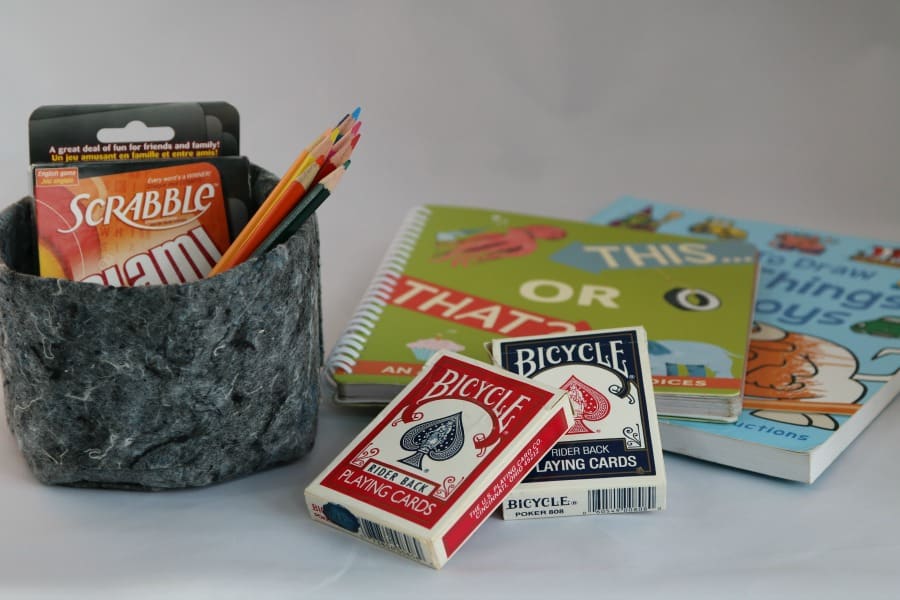 Some crazy ideas I've seen are to put pieces of masking tape on their clothes and challenge them to get them all off or do airplane workouts together. We have a great list of tech-free airplane activities including learning sailing knots, flight-specific projects and seat-back post-it note math for kids here.
5. Technology. Bring extra chargers! There are also external drives like the LaCie or the space-saving leef Bridge for your iPhone, that allow you to store movies, podcasts and music while saving space on your devices. If you are headed to a country requiring an adapter – bring more than one so you are not limited to charging one device at a time.
8. Safety. Theme parks, busy airports and malls can spike anxiety in the calmest of traveler. The thought of losing a child in a busy place is horrible. Make sure you set a plan with your child just in case you get separated, and along with them knowing how to seek help, memorizing a phone number and meeting place, having the information on their body is a great idea. A temporary tattoo with important info – or simply writing on their wrist with a Sharpie can do the trick. When you travel to a country, always check the Canadian Government's travel advisory website. In some situations, I have actually registered my dates and location with the government. You can register abroad here.
Whether you vacation, travel or roam, exposing your kids to a multitude of experiences will broaden their view of culture, gender, religion and history. Every journey brings its challenges, but overcoming these together as a family sets them up for a lifetime of exploration.