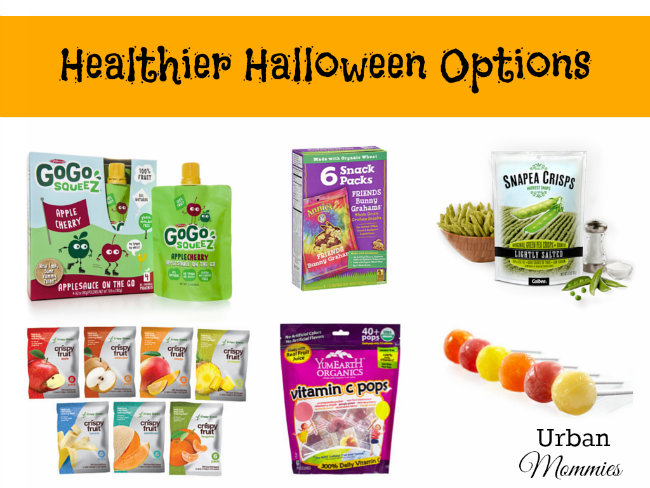 We try to make the best decisions we can for our kids, we limit their screen time, we make them eat their vegetables, we teach them how to read and write and be good citizens. Halloween is definitely a time when most parents (myself included) let their kids splurge. I'm not opposed to letting kids have a candy bar every once in awhile, but with the vast amounts of candy that most kids collect on Halloween, it seems like a good time to investigate some healthier Halloween options for trick or treaters. We've collected a handful of our favourites. We'd love to hear your healthier halloween ideas too.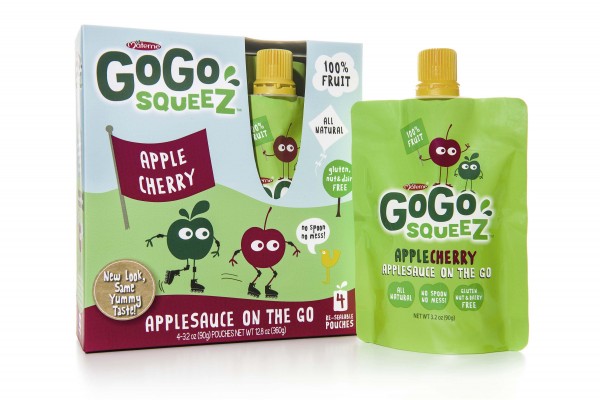 Go Go Squeeze
I first discovered these parent-guilt savers at Disney Social Media Moms Celebration. The boys were with me and devoured about 6 in one sitting. I try to provide healthy snacks for the kids but it doesn't always work. These pouches are great for busy families on the go! Plus they are a Canadian company that harvests the fruit from their own orchard. How cool is that?
Crispy Fruit Snacks from Crispy Green
With flavours like Crispy Apple, Asian Pear, Mango, Pineapple, Banana, Cantaloupe and Tangerine these freeze-dried fruit snacks are 100% pure, have no additives, are non-GMO Project Verified and are allergy-free! Even better, they are delicious and kiddos love them! .
Xylitol Lollipops
If dentists gave out candy for Halloween, they would give out Xylitol Lollipops. Made from Canadian hardwood, Xylitol is a natural sweetener that stabilizes insulin and is good for your teeth. Many dentist give out Xylitol Lollipops with a toothbrush to their patients because of the positive impact that the sweetener has on teeth. Available in lemon, lime, orange and grapefruit flavours.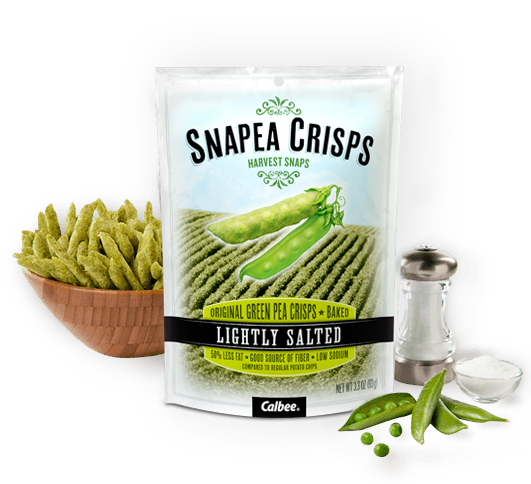 Harvest Snaps Snap Peas Crisps
Salty, crunchy and absolutely irresistible. SnapPea Crisps are a favourite in our house and the snack pack bags often go in our school lunches instead of a bag of chips. Available in a variety of delicious flavours kids will think they are eating chips but little do they know they are eating baked snap peas! Forgo the snack pack bags of regular chips and go for this low sodium, baked alternative.
Kellogs Multigrain Shapers Treat
It's always fun to make homemade treats for friends of the family, close neighbours and school friends. Made with graham, Kellogs Multigrain Shapers would be delicious made into marshmallow treats, similar to what you would do with rice crispies. Drizzle with a bit of chocolate and the graham, chocolate, marshmallow combo would give them a smores flavor! Yummy.
Help fight off cold and flu season while giving trick or treaters something yummy with Yum Earth Organics Vitamin C Pops. Each pop has 100% of a child's Daily Vitamin C requirements, plus they are super yummy! My personal favourite is the Pomegranate Pucker, but my kids always fight over the Googly Grape.
Annie's Bunny Snack Packs
Available in cheese, chocolate, chocolate chip and honey graham flavors, Annie's Bunny Snack Packs are another nice alternative to traditional Halloween candy. You can pick up a big assorted box of these at an Costco. My kids have almost as much fun playing with these little bunnies as they do eating them.
Have you tried Pirate's Booty before? It's impossible to stop at just one of these baked corn and rice puffs. They are SO YUMMY! Thank goodness you don't need to stop at just one, because these delicious snacks are gluten free, trans fat free and have no yucky artificial colours or preservatives. They also have snack pack bags that are perfect to give out for Halloween.
And now it's your turn… What do you give out to Trick Or Treaters on Halloween?