As a daughter with only a basic understanding of the XY set, trying to find the perfect gift for the Dad who has, literally, everything can be a challenge.  We scoured the malls, boutiques and the internet to come up with the top 5 items that ANY Urban Daddy would be proud to call his very own:
The Foodie Daddy:  My husband ROCKS the kitchen but he seems to be craving a new challenge these days. Yesterday, I found his next challenge:  Salt Blocks that Cook Stuff known as A Himalayan Salt Block.  They are ascetically pleasing and offer a tasty, fun, and dramatic way to cook and serve food.  Initially, your Special Dad may have NO CLUE what to do with a slab of salt.  Luckily, each block also comes with an in-depth cooking guide, which provides guidelines for use and cleaning, as well as a variety of serving tips and recipe ideas.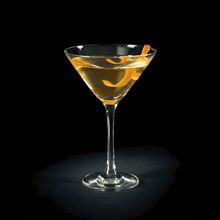 The Dapper Daddy: Is he channeling his inner Don Draper ala Madmen?  Here's something for the Dad who likes to come home in the evening and have a stiff drink.  It just so happens that there are all sorts of FANTASTIC Infused alcohols that will allow your guy to embrace his 50's persona.  If he likes bacon (and let's face it, there are a lot of guys out there craving bacon in the morning) I might recommend the latest in…wait for it…Bacon Vodka! Imagine Daddy on Sunday morning: reading the newspaper, enjoying the homemade egg breakfast the kids whipped up and imbibing a delicious Bacon Vodka Bloody Mary recipe.  Check out the site—if there is such a thing as a "new" classic, you'll find it there.


The Photo/Scuba Daddy: Does your Dad like to scuba dive or snorkel? Can't get enough pictures of the fish? This year Dad is getting the Liquid Image Dive Mask. If Dad's into exploring the oceans, there is no better way to capture sea life imagery than with this integrated waterproof digital camera and dive mask. It is depth tested to 16′ (5 m), has a five or an eight mega-pixel sensor and allows you to shoot 18-25 frames per second.  Furthermore, the camera is built into the mask – leaving your hands free to swim or fend off sharks but definitely not scare off the fish! Available at Caya.


The Techie Daddy: You know the type?  He has accumulated a host of technology and is beginning to forget where he placed it in the house.  While he is waiting for the next iteration of iPhone, tablet or inner-cranial implant (kidding, just kidding), you may want to consider helping him integrate all of the gadgets into one hub while at the same time looking pretty slick.  Check out the Native Union (the Curve) Wireless Bluetooth Telephone for iPhone. The MM03i is a contemporary styled Bluetooth handset, with a luxurious black or white high-gloss finish. It features a high quality speaker and microphone that ensures a crisp and polished sound. The handset supports Bluetooth 2.1 multipoint technology, and allows the user to quickly and easily connect to two different Bluetooth enabled devices such as a mobile phone and a laptop used to make VOIP internet calls. It's also fitted with an auto-reconnect function which allows the handset to automatically reestablish connection when paired devices are detected in range (i.e. when phone enters home or office).  This may actually be techie nirvana wrapped up in a glossy finish.  Available at Caya.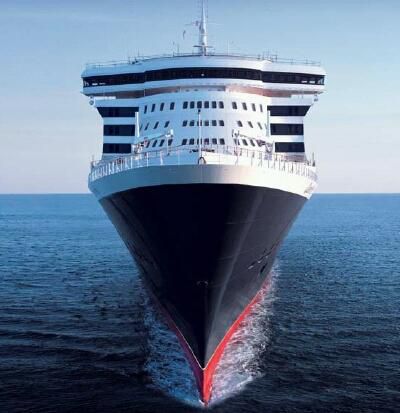 The Intellectual Daddy: Newsflash! This gift may be for the Dad who has everything and is looking for some intellectual stimulation.  Sir David Frost, perhaps the best known television interviewer in the world and famed for his "Nixon Interviews," is leading the Cunard Insights Summer Programme Lineup
 during the July 27th Transatlantic Crossing aboard Queen Mary 2.  There is still space available to book a room and take advantage of the double upgrades the cruise line is offering. This is one of those "once in a lifetime" opportunities that a Dad who either loves history or has a fascination with the Nixon years will cherish for the rest of his life!  For more information about Cunard Insights, or to book a voyage, consult your travel agent, call Cunard toll-free 1-800-728-6273, or visit www.cunard.com
In an effort to "test drive" some of these ideas, I casually asked my daughter to bring up these ideas with her Urban Dad.  His reaction?  He ran to me and announced that he wouldn't mind getting all of them.  He made me promise, however, if I booked a cruise on the Queen Mary 2 that I wouldn't make him wear a sear sucker suit or a straw hat.  That boy has street cred to maintain after all.  Happy Father's Day (shopping!)