Remember the joy of shopping for a newborn? What if you were a newcomer to Canada and were having a fourth baby and got to choose anything for the little one? We were blessed to be able to work with Best Buy Canada and a gracious young family to gift them some baby essentials of their choice. Readers know that I have a huge love of the Filipino community (as well as the Philippines!) and it was amazing to be able to interview Ronna about her growing family and her priorities this time around.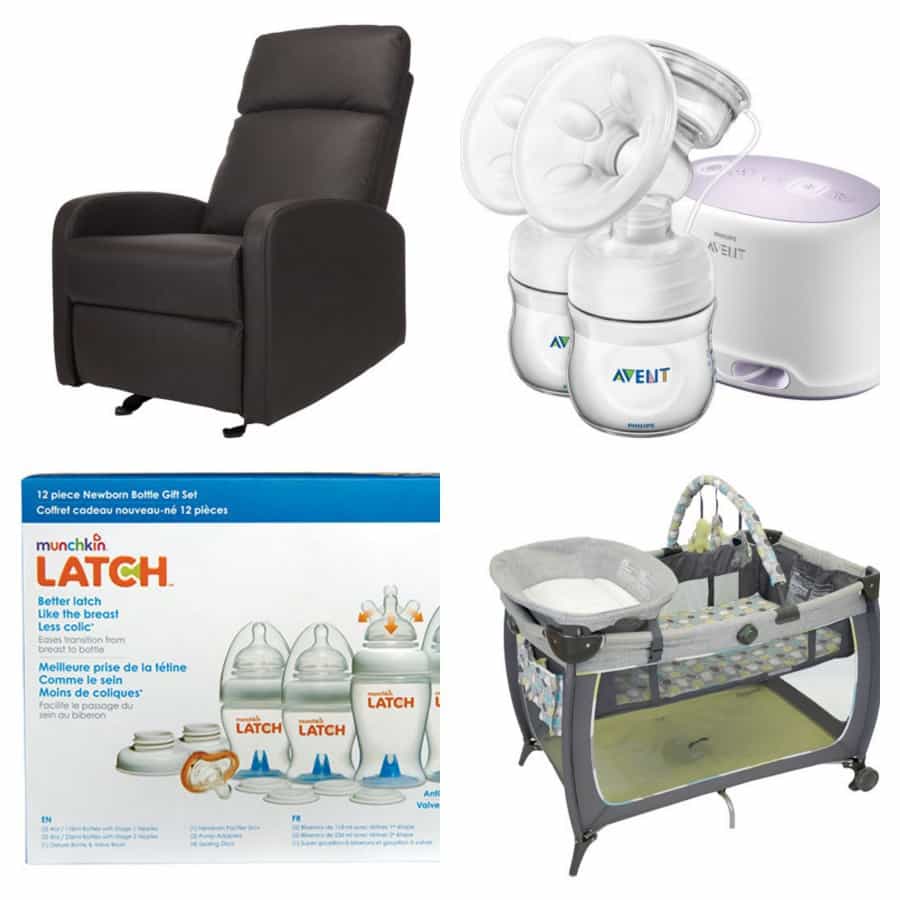 Of all of the hundreds of items discounted deeply during the Best Buy Baby Event on until July 6th, 2017, Ronna chose:
Kidiway Santa Maria bonded leather Glider
Safety 1st Prelude Play Yard
Philips Avent Comfort double electric breast pump
Munchkin Latch 12 piece newborn
With three boys and a brand new girl on the way, Best Buy was able to make the planning for the new addition fresher and easier! I am willing to bet that these four items will get MUCH use from all of Ronna's many friends within her tight-knit community. A huge focus for Ronna was having an easier time breastfeeding, and her choices are perfect for helping to overcome hurdles she experienced in the past. Our full interview is below, and you can also have a chance to win a $50 Best Buy gift card using the rafflecopter form at the ends of this article!
UM: How long have you and your family been in Canada?
R: We all came to Canada January of 2013, looking back I still have 3 boys (my husband as my eldest!!). It was quite a rollercoaster ride, so many adjustments to make, so many things to learn but somehow we managed to pull it through and by 2015, I gave birth to another baby boy, another blessing to our family.
UM: You are having a girl after three boys before – what are you planning to do differently this time around?
R: It's really be going to be more different this time, especially that my family's getting bigger (literally baby number 4), boys are rougher than girls, myself having 3 sisters with no brothers, I would say that girls are more composed and behaved compared to boys. I have already started to teach the boys what to expect with having a baby sister. My two elder boys (ages 13 and 10) can already comprehend the importance of how fragile a baby is but with my youngest, he still needs to be taken care of so he will not feel that he is being disregarded and that he feels secure and still being loved and that his emotional/physical needs are still being met. I believe that this is the most challenging part on me being the mother so I am hoping for the best. It makes me so happy to see them growing up, feeling secured and loved.
UM: Did you nurse the boys? Do you think the glider and breast pump will make nursing easier this time?
R: I am not so lucky when it comes to breastfeeding, as much as I wanted to breastfeed them, my supply is not enough so I have no other choice but to formula fed them. My eldest being born premature, he started tube feeding, so then after, only breastfed him for two months then formula fed followed due to low supply of breastmilk, same thing happened to my other two boys but still I am highly hopeful to breastfeed my incoming baby girl! I strongly believe that nothing is better than breastfeeding, the emotional attachment/bonding is stronger when a baby is breastfed, setting aside the nutrients that a baby can get from breastmilk. The glider and breast pump will be helpful especially if you are working mom, since my goal this time is to 100% breastfeed my baby, when I come back to work after a year, its going to be easier for me and aside from that, these things we'll be very helpful too when we travel or go to other places.
UM: You come from a super tight-knit community. In the Philippines, or within the Filipino community in Canada, how do families help each other when you have a baby?
R: In our culture, when there is a baby in the family, each family has his/her own task. Moreso, family members do not need to be told what to do because they love to look after a baby. Filipinos are very affectionate.
UM: Do you have favourite foods to eat when nursing or recovering from labour?
R: Food is my weakness – I tend to go overboard with what I'm eating. Favorites? Nothing really in particular, I just make sure that I have the essentials in making my recovery and breastfeeding easier and faster, such as veggies, fruits and proteins!
Remember – the Best Buy Baby Event ends July 6, 2017 – don't miss out!
Giveaway Alert! We have a $50 Best Buy Gift Card to give away so that you can take advantage of the Best Buy Baby Sale as well! Ends 07/10, Canada only, excl. Quebec. Good Luck!!
Disclosure: This is a sponsored post via Best Buy Canada. All opinions are our own.